We can say that Sony has been disappearing from the mobile world. Unfortunately it is not being able to stand out from the competition. Instead, Asian companies such as Xiaomi, Huawei or even OnePlus gain more prominence.
However, the new rumor reports that Sony is preparing a mobile phone that will make it talk. According to the information the smartphone will have 6 rear cameras. Nokia was the first to bring 5 cameras in its Nokia 9 PureView and Sony wants to be the first with 6. But is it enough to save the brand?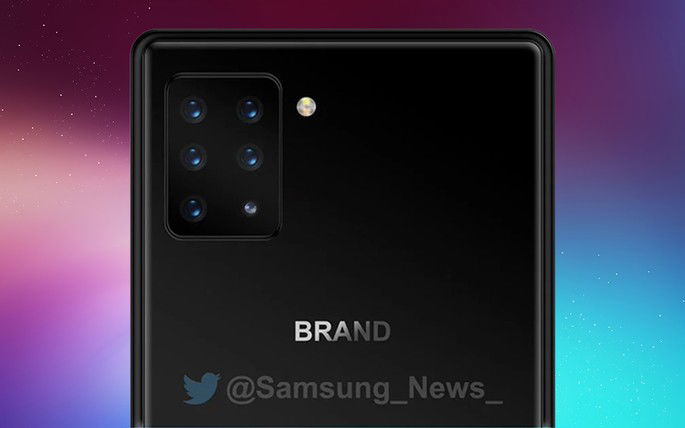 Sony's problem is not quality of technology
We can say that the terminals of Sony are of quality. They all offer a quality of relevant construction and top features. In my opinion, the brand has 3 major problems.
1- High-end launch every 6 months
This is not the first time we have mentioned this. Sony is not alone in doing so. However, releasing top-tier every 6 months is simply ridiculous. You are devaluing the equipment a few months after the client pays a baloney for it. In addition, your equipment always takes 2 to 3 months to reach the stores. That is, the user buys a high-end Sony and 2 months later sees the successor to be revealed
2- Price of your equipment
Price is also an important point. Sony needs to earn less money to grow. When it launches a top of the range at € 900 you can not expect the users to be very enthusiastic. Especially when, as I mentioned in point 1, it launches the successor months later.
3- Designing your smartphones
The brand well tries to be irreverent, however, we have all seen that it is not worth much. Huawei grew because it knew how to follow the lines of competitors. Gradually it was creating its lines and it is only now that it creates tendencies. Sony has to realize that it can not dictate the future of smartphone design and follow trends so that it can attract customers from Samsung, Apple and Huawei.
What are so many lenses in this future smartphone?
We still do not know in concrete what will serve so many lenses in the smartphone. However, Sony may be smart to launch us a smartphone in the style of "Swiss Army Knife". That is, a sensor for each functionality. One for wide angle, one for depth, zoom and so on.
Nokia did not do it with PureView and I have to admit I was a bit disappointed. Although he understands that Nokia's goal is to give as much detail as possible in the photo taken with the smartphone, as a "normal" user, he would like to have more possibilities. Such as Huawei and now Samsung offer.
Sony's mobile phone is still in the design phase
We have to keep in mind that this information is just rumors. The image above is a concept of pure imagination given the information collected. Although the source is security, we always have to stand with our foot in the face of this information.
If Sony really reveals a smartphone with these capabilities we can have their revelation in September or next year in February. The brand has already shown that it likes to show its new range at IFA and MWC, technology fairs that take place in the months mentioned above.