Tinder is proud to announce the large-scale deployment of its "Face to Face" function.
Remember that this is a video chat function, to allow the different "matches" to dialogue by video interposed.
Face to Face is coming to Tinder!
Tinder is currently deploying its Face to Face feature , which has been in the pipeline for several months now and is already accessible to a panel of users, including in France.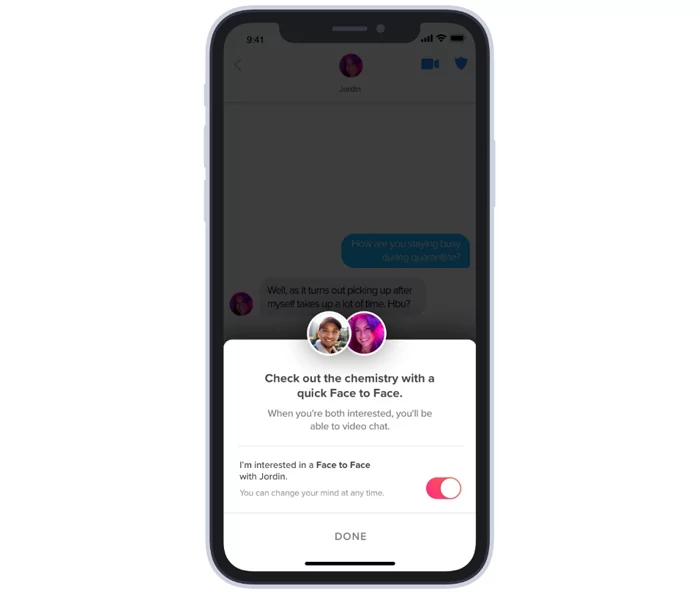 A function that allows, as its name suggests, to dialogue face to face and video with a match. Obviously, everything works directly from Tinder, without any phone number to provide.
Tinder in split screen mode
To work, the Face to Face function must first have been activated beforehand by both users in order to avoid any form of unwanted solicitation. On the operating side, once the call has been accepted, we find here a video split into two identical sections, unlike some messaging applications (such as WhatsApp for example).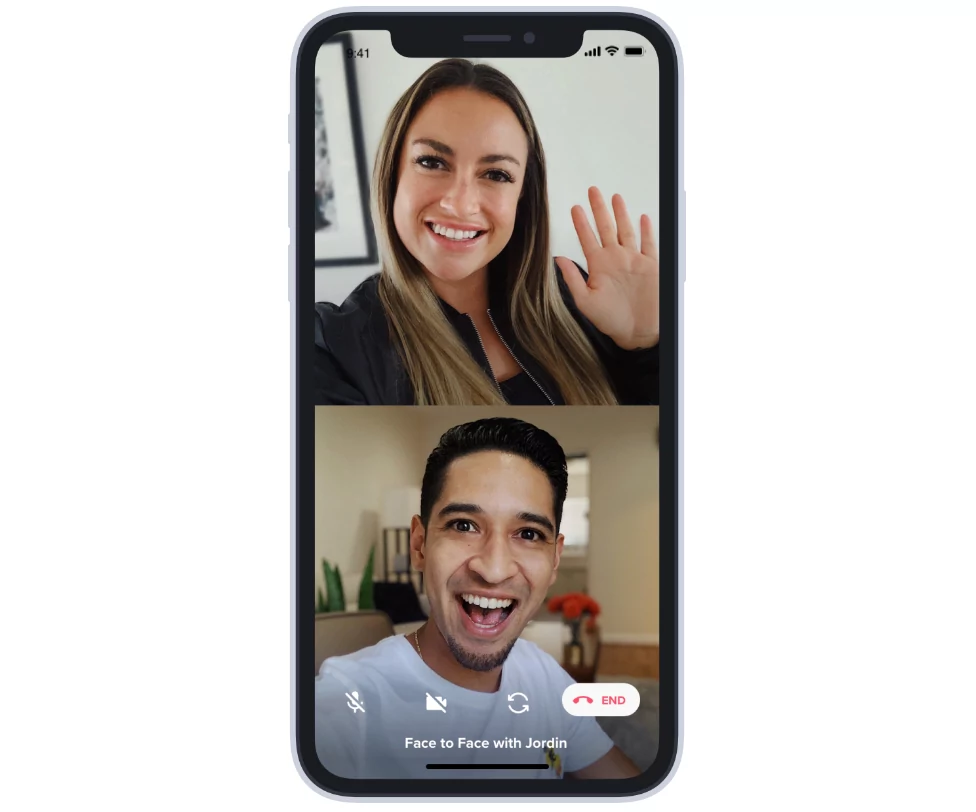 "We intentionally made this split-screen so that you know exactly what you look like on the other person's phone, so that you feel a little more comfortable" explains Bernadette Morgan on behalf of Tinder.
On the side of Tinder, we also want to clarify that the calls are not recorded. So, even if a reporting system has been put in place to alert Tinder to possible inappropriate behavior, the platform will not be able to view the video call in question.
Remember that last March, Tinder announced that more than 3 billion likes had been sent…. on a single day.