Already a successful young entrepreneur at the age of ten? The American startup founder Samaira Mehta has developed a game Coderbunnyz, which teaches children to program.
Already as a seven-year-old Samaira Mehta had the idea for a board game, which should familiarize children from four years with the basics of programming . At that point, Mehta's dad taught her how to program, and she was looking for appropriate learning materials. She realized that there is a need in this area, as Mehta tells CNBC – the board game Coderbunnyzwas born.
Startup for programming board games
Samaira Mehta has developed the design for the board game according to their own information. The family looks after the startup, whose CEO and founder is Samaira, but with. The mother, for example, takes care of the marketing, the little brother tests the game ideas. Basically, Coderbunnyz is about bringing a bunny across the field to the goal. On the way there it has to eat as many carrots as possible. Children should learn the basics of programming such as sequences and loops.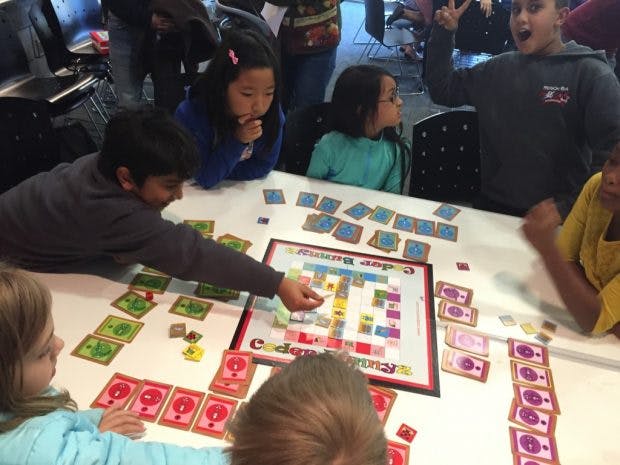 Meanwhile, Mehta has already developed a second game. Codermindz is designed to teach basic AI concepts based on Java. Here, players from the age of six should learn how neural networks work, train artificial intelligence, and think strategically. Over the past twelve months, Mehta has made about $ 200,000 in game sales and sold over 6,000 games, according to CNBC.
The success of the young startup founder has meanwhile called out tech greats like Google, Facebook, Intel and Microsoft. In the companies as well as in schools and public libraries, Mehta holds workshops in which she explains how to get children excited about programming. Mehta wants to study later at Stanford University. She saves part of her income on the fees. Her dream job: Founder.
Samaira Mehta. (Photo: Coderbunnyz)