Are you looking for software that offers free calling functionality but you are not sure which one to choose? Then you have come to the right place.
Today there is a plethora of free services for communicating in audio and video. In these conditions, it's hard to navigate and choose the right one, the one that best suits your needs. That's why we bring you a selection of what we believe to be the best software of its kind.
While most of the platforms presented are suitable for all profiles and uses, some such as Discord or Slack are respectively designed for gamers or professionals.
Skype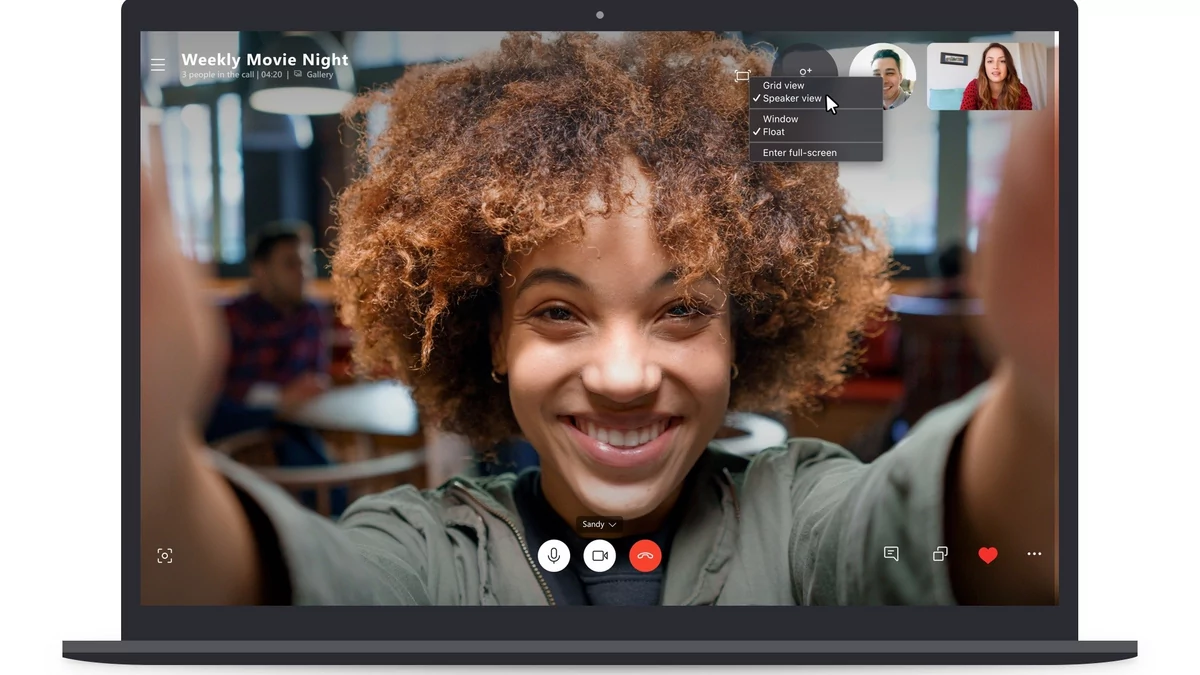 We start with the classic, the one we immediately think of when it comes to audio and video calling software. Bought in 2011 by Microsoft, Skype is still a reference and one of the most used solutions despite the arrival of many alternatives.
Its credit system allows you to directly call a phone number, the correspondent not needing a Skype ID to communicate. This was very practical at one time in very specific situations, it is much less so now that our telephone habits have changed and that the Internet is much more easily available in developing countries.
In addition, Skype suffers from a few flaws that are difficult to forgive these days. Besides the fairly regular bugs, with messages that do not arrive or late, file sharing, in particular, is quite archaic.
It does the job though if you only want to use it for audio and video calls, with the ability to initiate video conferences with up to 50 participants (compared to 25 previously). Features like background blur to hide your surroundings is a recently added feature that can be nice.
Finally, one of the advantages of Skype is its compatibility with all media: the software is available on Windows, macOS, and Linux for desktop as well as on Android, iOS, and Windows 10 Mobile for mobile. Web, Xbox, and Alexa versions also exist.
Google meet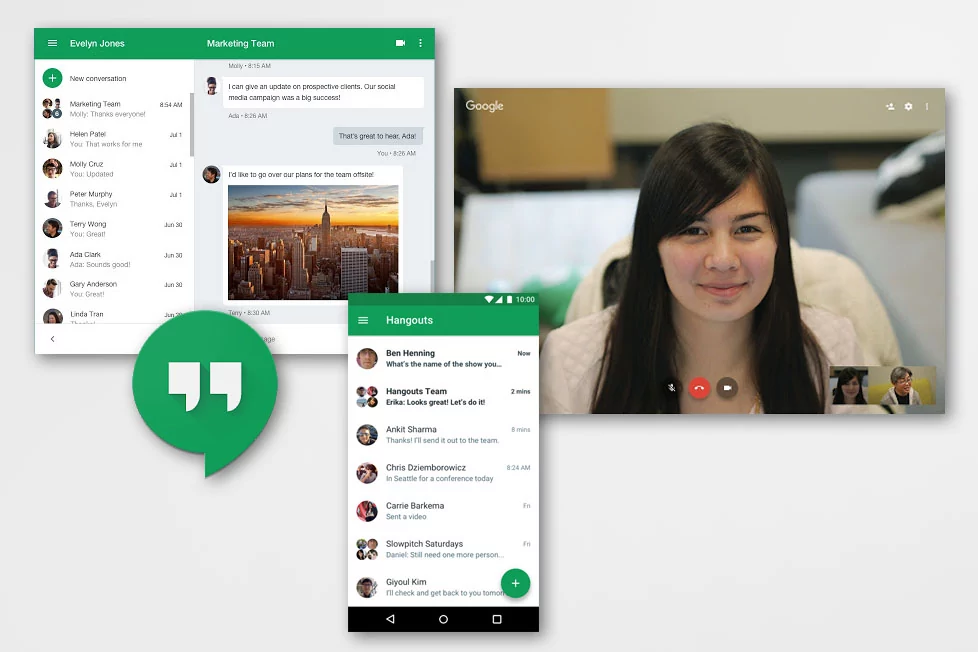 We continue with another software well known to users since it is Google Meet, the Google solution. It has the advantage of being very well integrated with the Android ecosystem as well as with Gmail. For those who are used to using Google services, this can be a good solution, both on desktop and on mobile. On the other hand, you can forget about interactions with Google+ as what we were entitled to before: the Mountain View firm has abandoned its social network.
Video conferences are limited to 10 people. A payment system allows you to call landlines or mobile numbers if the interlocutor does not have a Google account, an option which, as you were already told for Skype, is of less and less interest.
Google Meet remains a basic solution for fans of the Google environment who do not need a ton of features.
Zoom Cloud Meetings
Created in 2011 by a former founder of Webex, Zoom is an audio and video communication software that provides a multitude of tools for making videoconferences, web conferences, audio conferences. It can also be used as instant messaging or for recording or streaming video sequences. Zoom is positioned in the top 3 of online meeting solutions in the world.
As you will understand, the advantage of this software is to combine a lot of features on a single platform. The heart of the platform, its video communication system, is very well developed: compatibility with videoconferencing systems, bandwidth management, meeting room management. Many tools are available around this system: for example, the organization of Webinars with a chat system, online surveys, broadcasting on Facebook Live or Youtube Live.
WhatsApp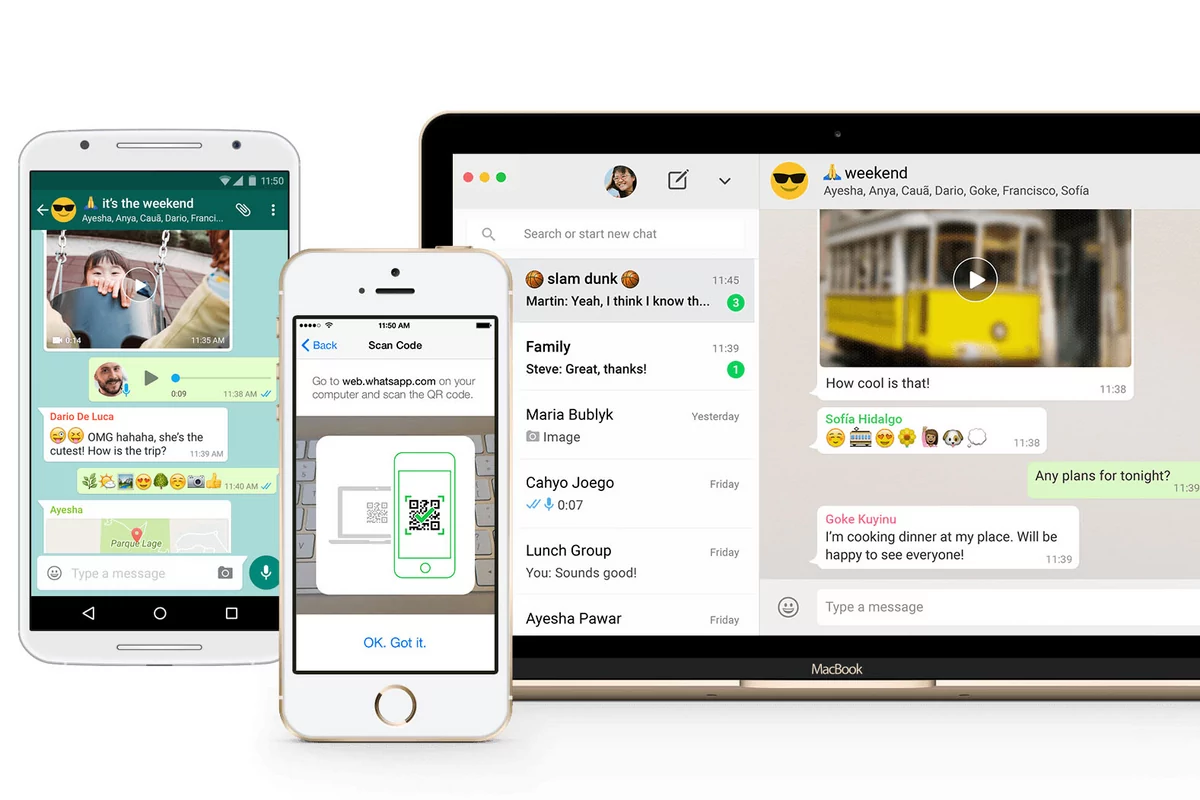 WhatsApp has become the most installed messaging app in the world. It is a hit on Android and iOS and has become the number 1 means of communication for millions of users in front of emails, Facebook, or standard mobile lines. In France, the service is not as popular thanks to our unlimited calling and SMS plans but is still gaining ground over its competitors. This is a real highlight because it is likely that most of your contacts already have an account.
If the platform bought by Facebook in 2014 is extremely popular on mobile, less is known about its desktop versions for Windows and Mac. However, it offers almost the same features. You just need to scan a QR code with the WhatsApp application on your smartphone to connect to the service on your computer.
WhatsApp is known for its end-to-end encryption technology to ensure communication security. Groups can accommodate up to 256 people, but video calls can only accommodate four users.
Fluid, fast, easy to learn, WhatsApp is certainly the most essential consumer solution at the moment, ahead of stories like Messenger, Skype, or FaceTime.
Jitsi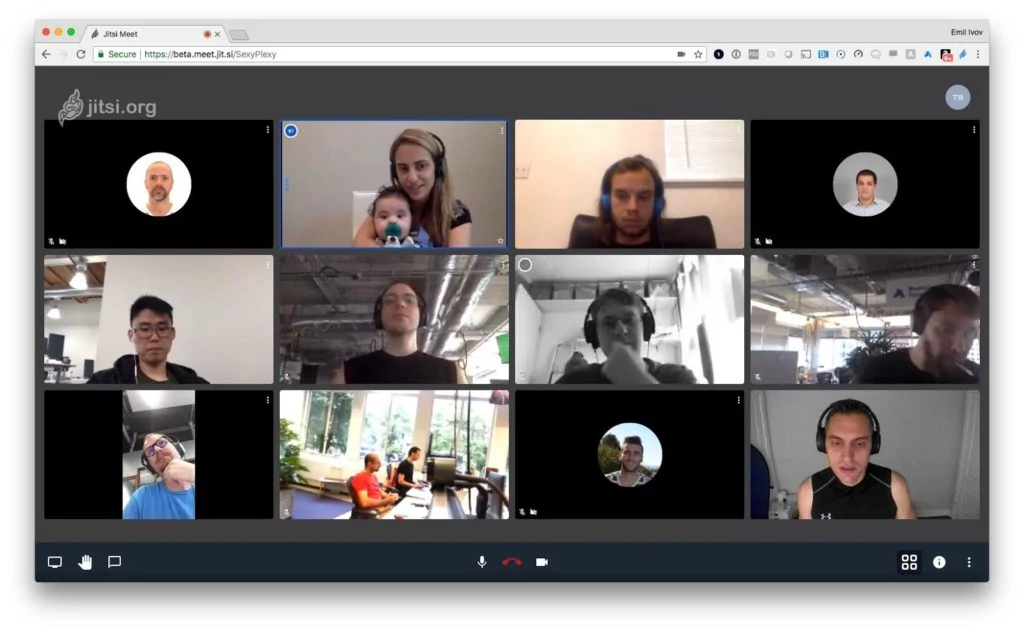 While Jitsi is available on Windows, Linux, macOS, Android, and iOS, one of its main advantages is that it is also possible to use it without having to install anything or even create an account. thanks to the Jitsi Meet web version. A simple link to share allows you to join a conversation.
Communications can be encrypted, which is good for users who value the privacy of their communications. Another positive point: the platform does not limit the number of participants in a conversation. The only barrier in this regard is technical.
It is a very good solution for unique conversations for its practicality and the speed to be able to get in touch with its interlocutors.
Jami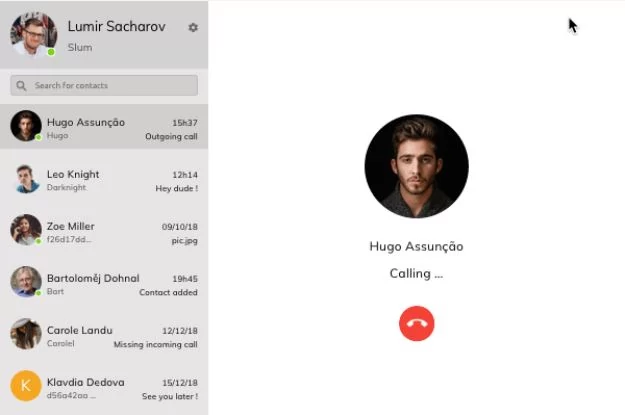 Jami was launched under this name in 2019 and takes over from the Ring project. It's available on Windows, macOS, Linux, Android, iOS, and even Android TV. The service offers audio and video calls with 48Hz sound quality, unlimited conversations from participants like Jitsi and the ability to send audio messages to WhatsApp (and even video messages). All with an interface that is very reminiscent of Skype.
Jami also emphasizes the security of exchanges and respect for privacy. The platform uses the latest encryption technologies and does not store any data on a centralized server. Private keys for encryption and identity are saved directly to the user's device.
Wire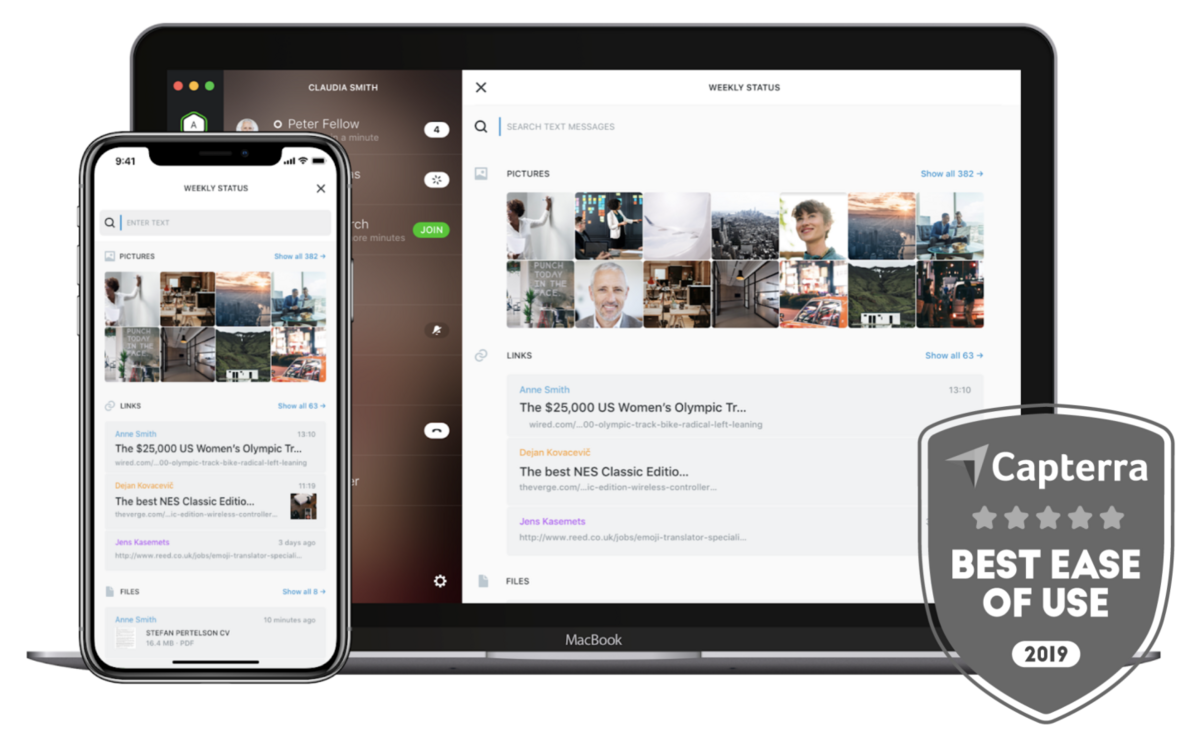 The wire is perhaps one of the solutions that we present to you here that comes most directly to Skype. The basic features that are offered (sending messages, voice or video calls, file sharing) are very similar, with certainly a small advantage for Wire which seems more stable. The interface is different, but Skype users find their way around quickly.
However, there are some limitations to be aware of: video calls can only be made between two contacts, audio calls only between five. Meetings with a large number of participants should therefore not be planned. Another element to take into account, Wire is officially not available on Linux, even if the smart ones can achieve it.
On the security side, this solution is not far from being irreproachable in this area with the presence of end-to-end encryption and the storage of information on servers physically located within the European Union. Wire simply prides itself on being "the most secure collaborative platform". The software, which is also accessible via a web client, is 100% open-source.
Signal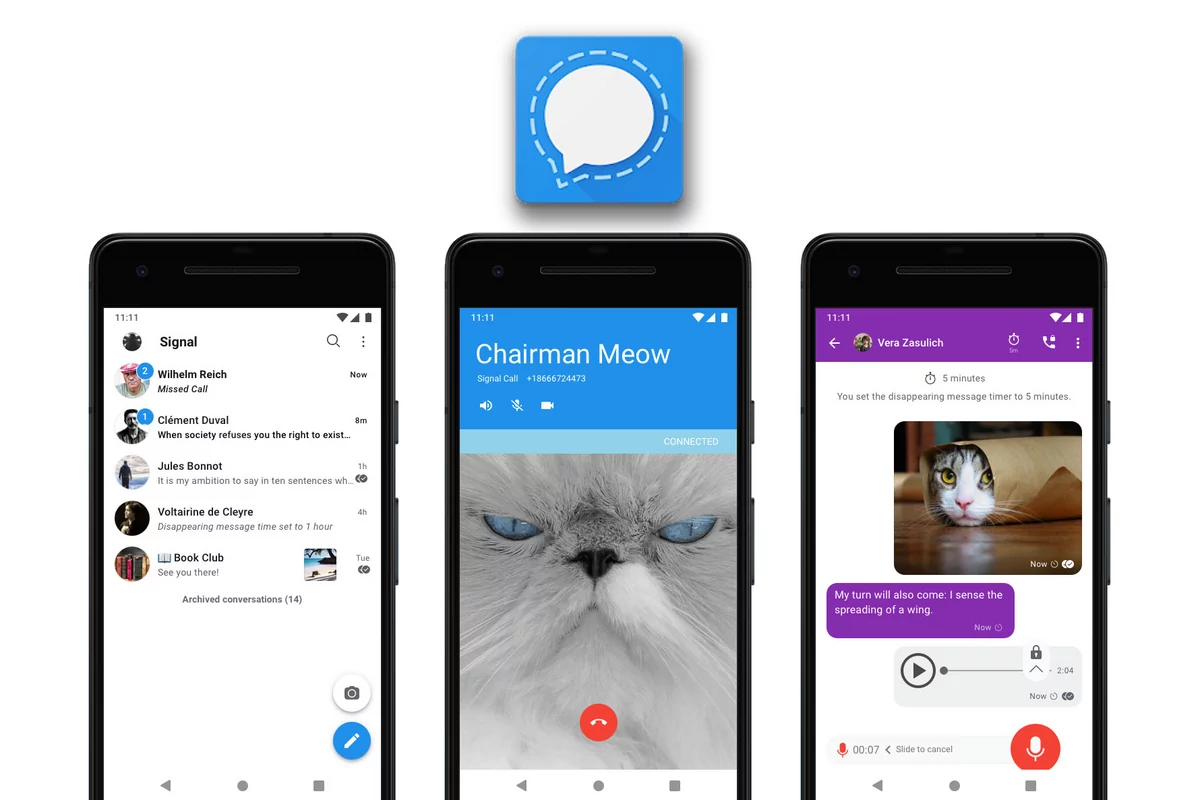 If you've never heard of Signal, the closest parallel you can draw to explaining what the service looks like is Telegram. It is primarily a mobile application available on Android and iOS but has also been ported to desktop on Windows, macOS, and Debian-based versions of Linux.
Signal developers describe it as "fast, easy and secure". A slogan that suits him well. Signal messages and calls are end-to-end encrypted. There you can create groups, send text messages, documents and images as well as make voice and video calls. Also, note a feature of ephemeral Snapchat messages.
Join.me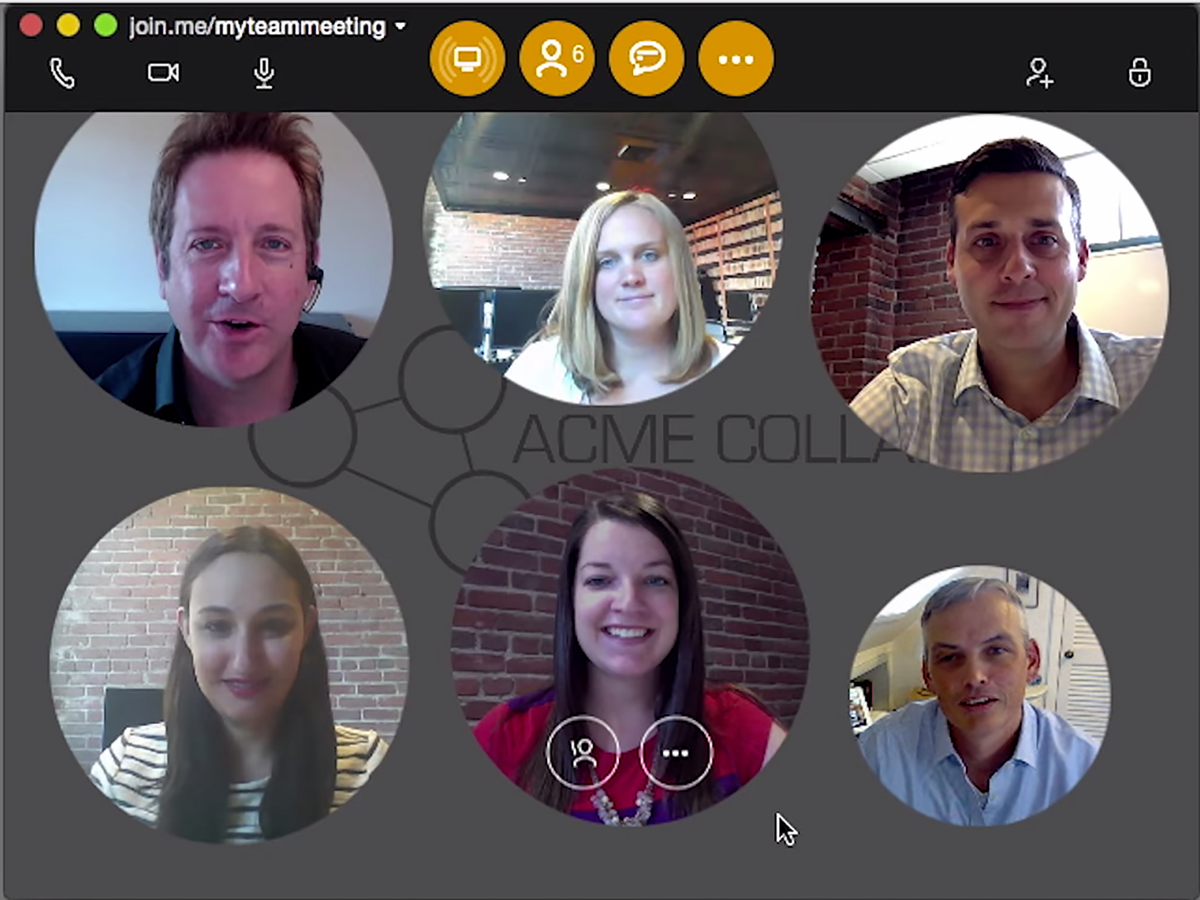 Join.me is a platform for intuitively creating and joining online meetings and conferences. It is a great tool for users who need to regularly communicate with new contacts. Someone who conducts interviews, for example.
Join.me's formulas have evolved and are less generous than in the past. It is still possible to test the service for free, but then you have to pay at the cash desk. The Lite offer at 9 euros per month gives access to the creation of meetings without a time limit, with five participants at most and without video streams.
To have better, with more participants, video, storage in the cloud, recording of meetings, and the addition of additional productivity and management features, it is necessary to turn to the Pro and Business subscriptions to respectively 17 and 24 euros monthly.
Discord: for gamers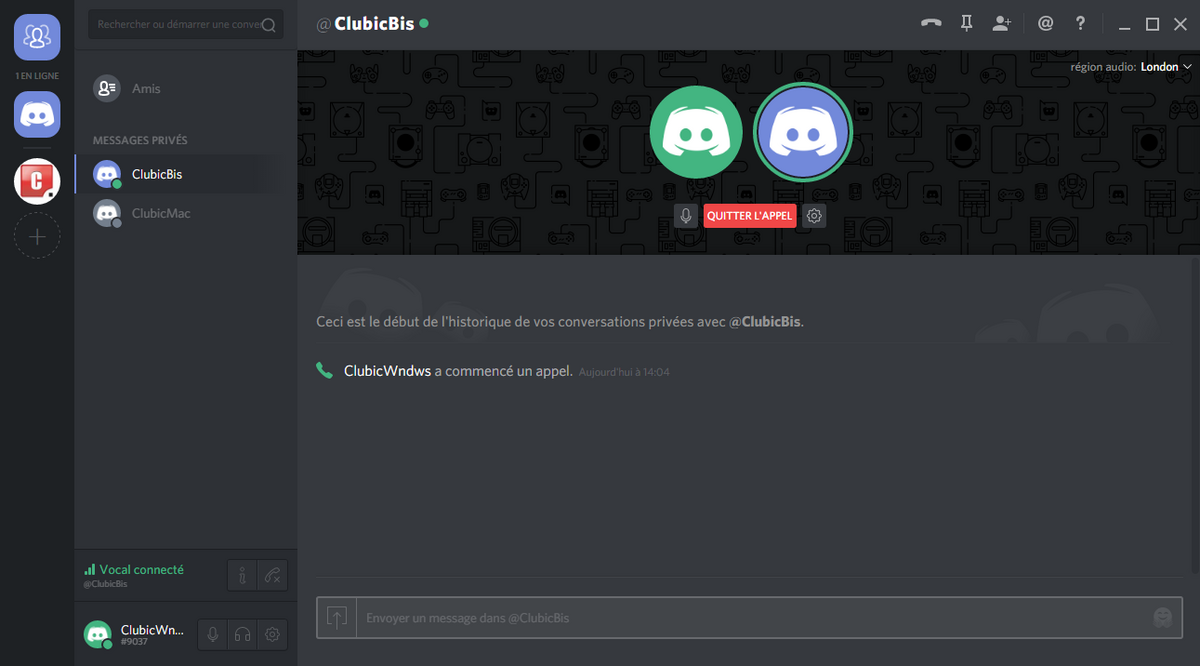 Discord has emerged as the best solution to communicate between players. The platform takes the features of a Skype-like while adding those found on services that were once used by gamers, such as TeamSpeak, Ventrilo, or Mumble. So we have servers, which can be divided into sub-sections to facilitate exchanges.
There are also community tools, with the personalization of the profile more advanced than with the competition and the possibility of displaying in what capacity you are playing (and therefore to know what your contacts are busy with). Discord also acts as an interface to stream gaming sessions.
Discord has become indispensable for online gaming enthusiasts. Complete, it can even be used as a software to communicate without necessarily being a gamer.
Slack: for professionals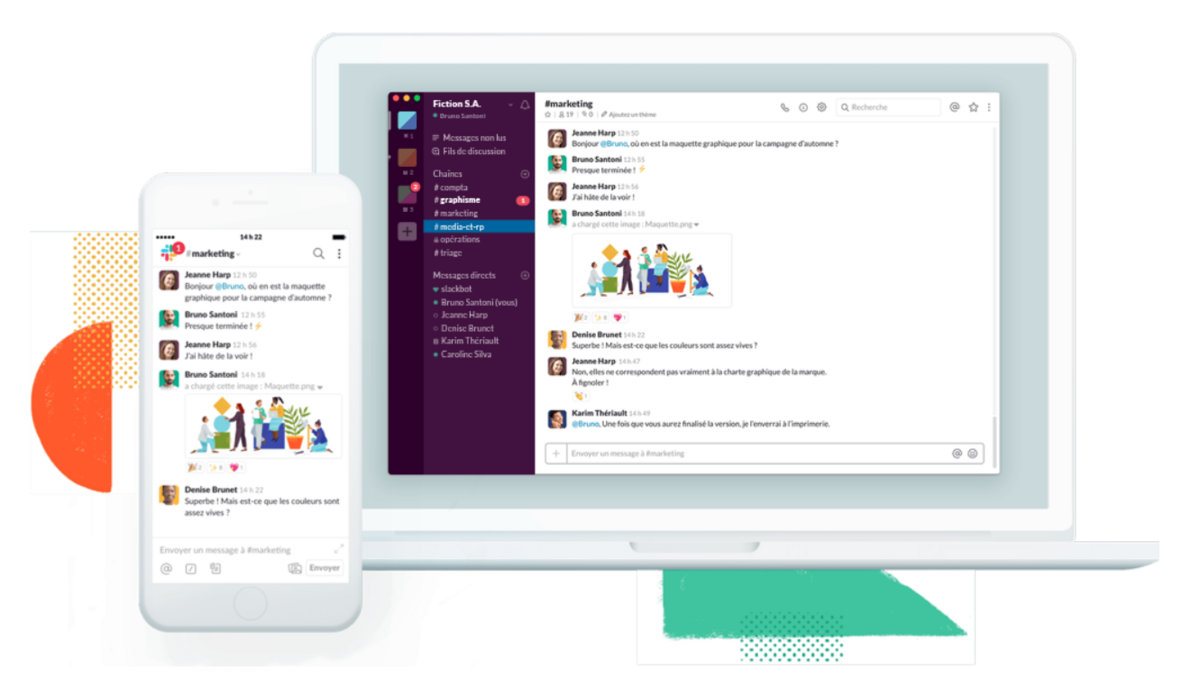 Undoubtedly the most famous free tool for professionals. It is used in many companies as a collaborative work platform and also allows video and audio calls.
Be careful though, the free version of Slack is limited. It only allows person-to-person calls, so no more than two. We are also deprived of screen sharing if we prefer not to pay.
Message history is limited to the most recent 10,000, with a document storage limit of 5 GB and a single workspace. Free Slack can be integrated with up to 10 apps. It is also not possible to work with other organizations or people outside the company.
On the security side, we are satisfied with two-factor authentication. No OAuth with Google, SAML-based single sign-on (SSO), or integration with enterprise mobile device management on the free version.
If you are convinced by the service, three paid plans are available: Standard at 6.25 euros per month, Plus at 11.75 euros monthly, and Enterprise Grid for large companies, with a price set to measure according to needs.