In order to respond to the new outbreak of cases and hospitalizations linked to COVID-19, a re-containment of the population has been decided. If there is no question of rejoicing, there is no point in sinking into sinistrosis.
Last March, we offered you a small selection of 11 titles likely to change your mind, to forget at least for a few hours the pandemic, the virus, and all their consequences. New confinement and new selection, therefore. Finally "new", is not quite correct since we take the 11 titles from the previous one and we add 9 so that the choice is a little wider.
Mafia: Definitive Edition (PC / PS4 / Xbox One)
Twenty years ago, Mafia first of the name charmed PC gamers who wanted to come back to Lost Heaven, to rediscover the melodies inspired by Django Reinhardt and to find the stupid ideas of Paulie Lombardo. Mafia: Definitive Edition is not strictly speaking a novelty insofar as the developers of Hangar 13 sought to pay homage to this marvel … And what a tribute!
Buy Mafia: Definitive Edition
Despite some technical flaws and gameplay that is still a little dated, this Definitive Edition does justice to Mafia: The City of Lost Heavean . It retains the strengths of a scenario with the tone and the characters very right while developing the most questionable elements. Driving becomes more pleasant, the bugs are rarer and without quite being in the image of current productions, the whole takes a very healthy facelift. A little piece of video game history to (re) do urgently.
Keep Talking and Nobody Explodes (PC)
Unlike the other titles in our selection, Keep Talking and Nobody Explodes is clearly nothing new. Released five years ago, the title is also gently starting to show its age, but it has recently benefited from a full French version which makes it more accessible to many French players. It is that, in this game, communication is essential.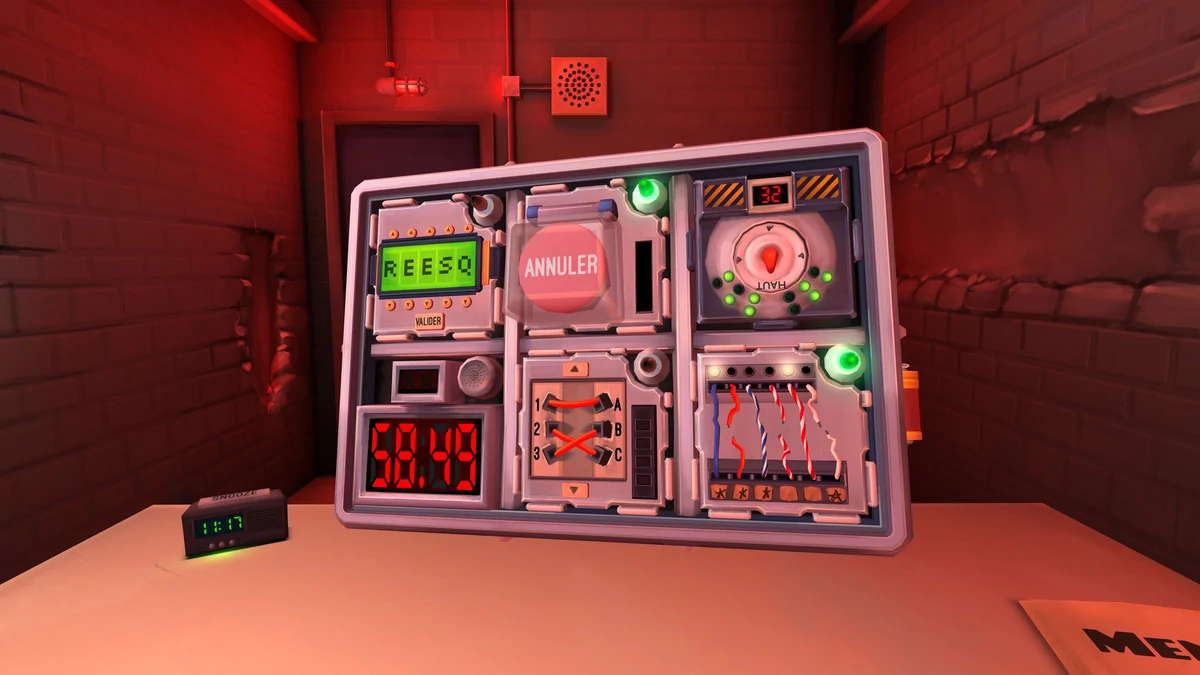 Playable together in the same room or at a great distance, Keep Talking … places a player in the shoes of the "minesweeper". The problem, he has no information on the device he is about to handle. From a distance, by giving him orders, it is the other players who will explain to him how to thwart the various traps and mechanisms. While you don't have to all speak at the same time and take your time to give him the right information at the right time, we must also be careful: the countdown hardly gives rise to mistakes.
Red Dead Redemption 2 (PC / PS4 / Xbox One)
Is it still necessary to present the illustrious Red Dead Redemption 2? Released a year ago on PC when it was available for months on consoles, the title of Rockstar Games caused a lot of ink to flow at the time of its marketing. He was criticized for too restrictive and too dated gameplay, a certain lack of daring. Now that the debate is dispassionate, we invite you to take advantage of the confinement to (re) give it a chance.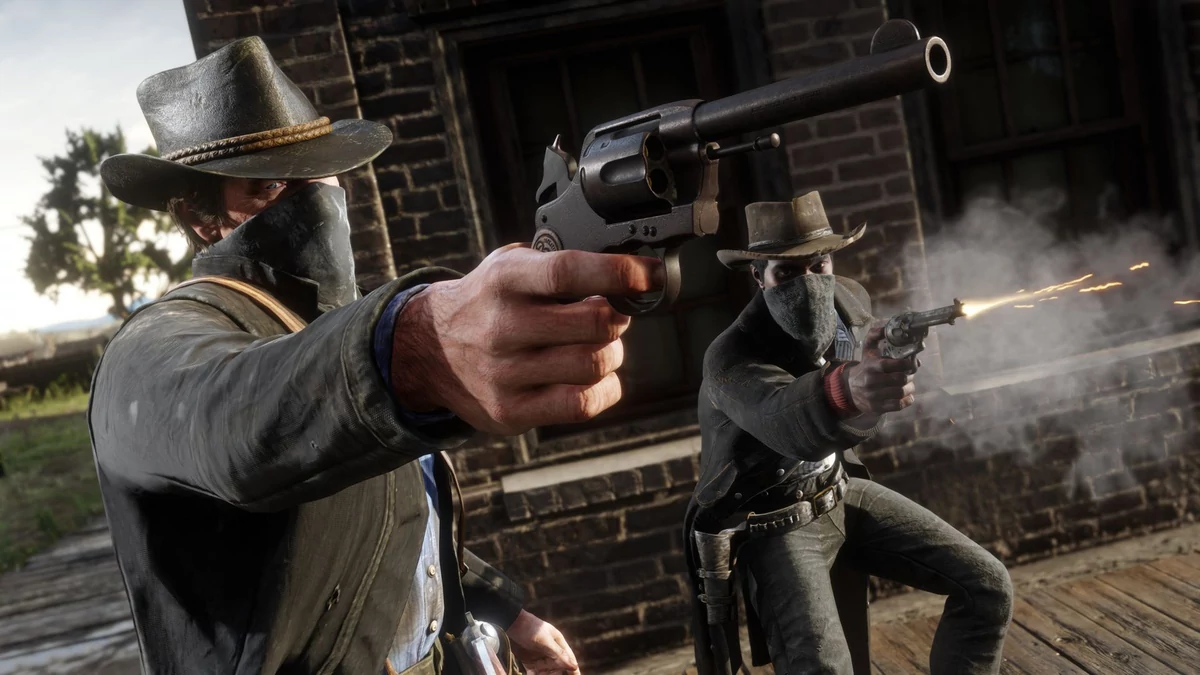 What better time to discover the immense spaces of a wild West masterfully reproduced by particularly inspired developers? What better time to experience an adventure that is certainly stereotypical, but so close to Hollywood westerns? Red Dead Redemption 2 is not free from faults, it is a fact, but its universe so out of step with current productions, and so inspiring, that we forgive him a lot of things.
Flight Simulator 2020 (PC)
Without being able to go to exotic places, it seems that people pay for "loop" flights of two or three hours. Rather than wasting your time and money on this kind of scam, why not embark on a rich computer-assisted piloting experience. Flight Simulator 2020 brings you a fresh take on air travel.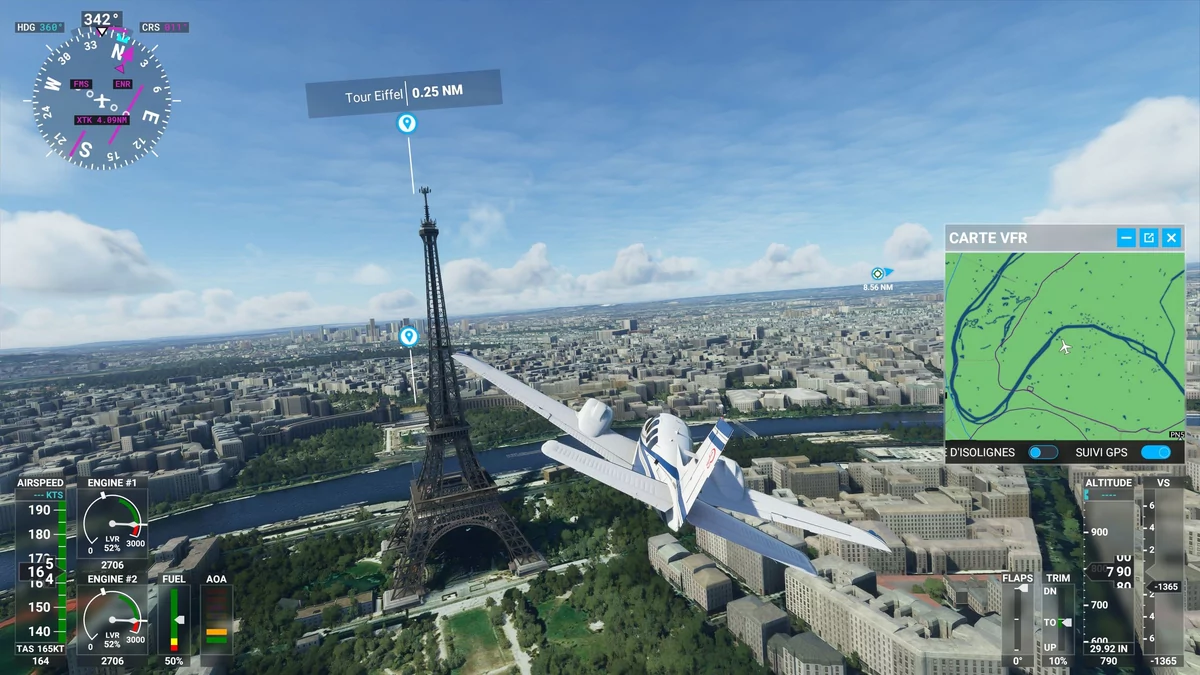 Buy Flight Simulator 2020
Better still, the title of Asobo Studios is also an opportunity to discover the world through an impressive reproduction of the planet. Of course, not all countries and regions are in the same boat, but an aerial simulation has never taken realism to this level. The same goes for the flight models and the " behind-the-handle  " sensations: we can always dream of better and undoubtedly the developers still have their work cut out for them, but Flight Simulator 2020 remains a remarkable invitation to travel and, these days, you can't refuse it.
Crusader Kings III (PC)
A true hymn to "conspiracy" and paranoia, Crusader Kings III should actually be banned at least 18 years old as it is likely to pervert the pure souls of our dear darlings. In the shoes of the leader of a family from the early Middle Ages, the player's objective is to gain fame, to make his dynasty shine …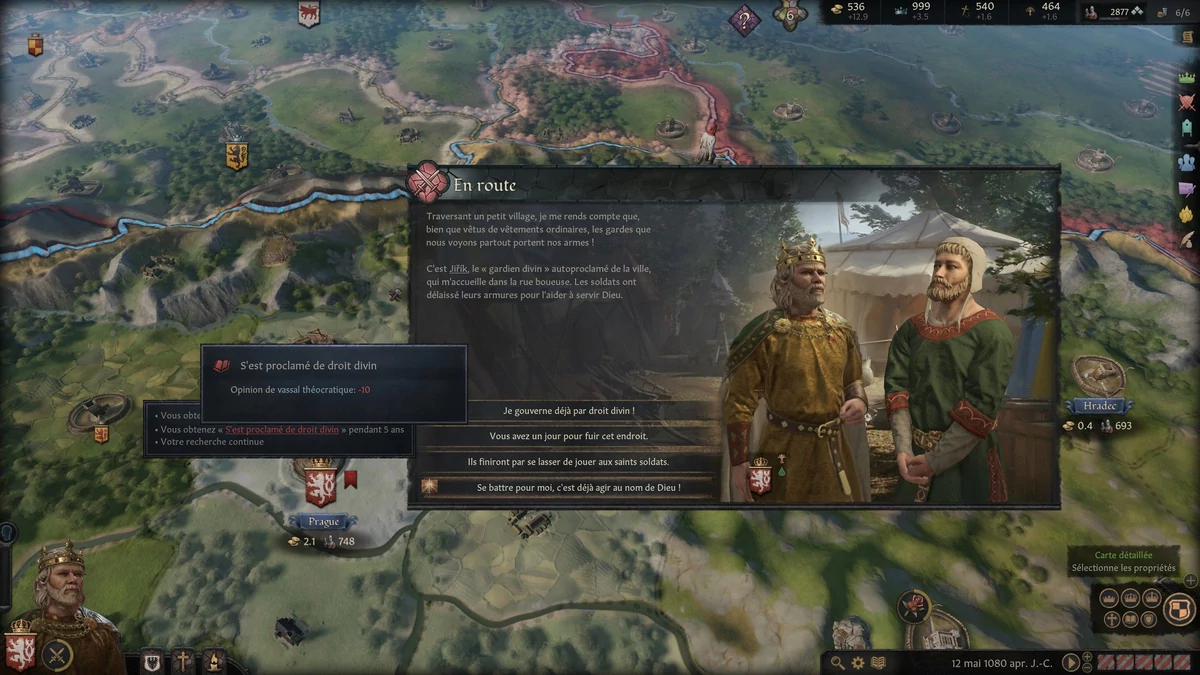 Buy Crusader Kings III
A task that can go through territorial expansion, but at a time when the slightest succession ends with a partition or even a bloodbath, it is preferable to bet on alliances … even intrigues. Is your heir a simpleton? Send him to the front line in a lost conflict. Your neighbor is too urgent? Arrange a matrilineal wedding with your eldest or poison her wine! To each problem, its solution and those Crusader Kings III are particularly entertaining.
Star Wars Squadrons (PC / PS4 / Xbox One)
Once is not custom, Electronic Arts knew how to surprise us. More surprisingly, the publisher achieves this with a licensed Star Wars game. Indeed, by opting for a real space dogfight, there is no risk of arousing the crowds especially as the dressing and the space opera side are not really there.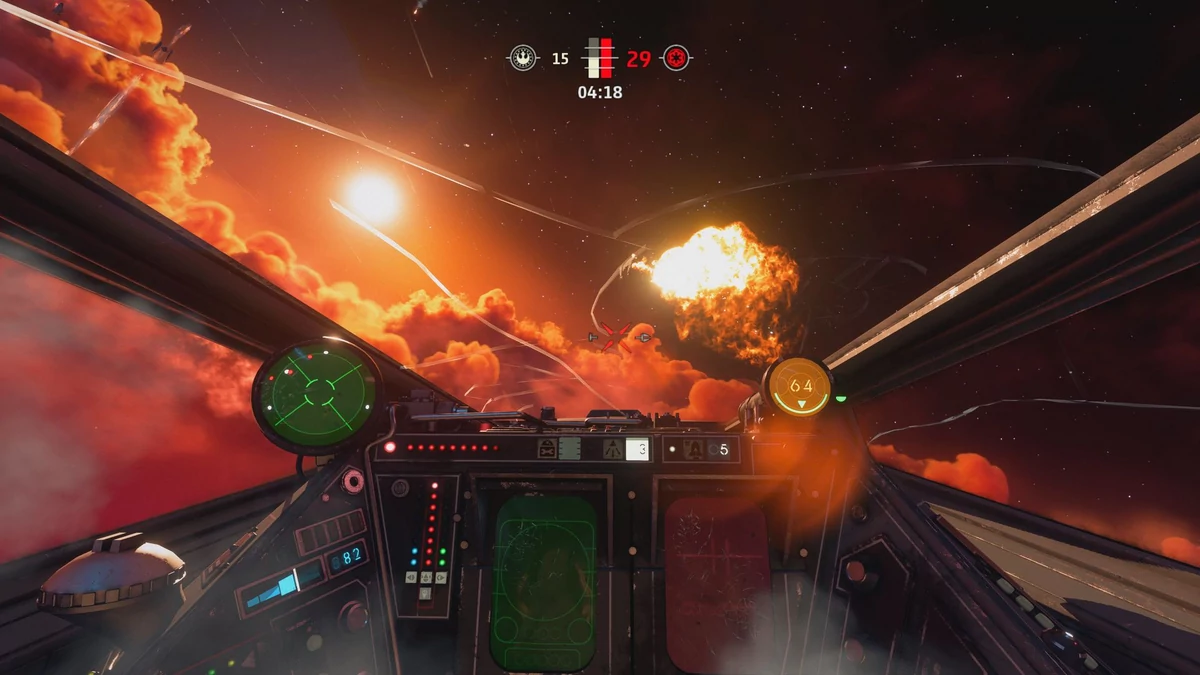 Buy Star Wars Squadrons
Star Wars Squadrons is combat, combat, and more combat. Alone during the friendly campaign or with others in team clashes that mix all-out action and tactics, the game is a real success which may however not hold out over time the fault of a little weak content … as there are people on the servers.
F1 2020 (PC / PS4 / Xbox One)
Officially, Lewis Hamilton is not yet the 2020 world champion, but by winning nine of the first thirteen races he has broken all suspense. So, failing to vibrate in front of the television, it remains possible to make a small championship at home thanks to the last title signed Codemasters.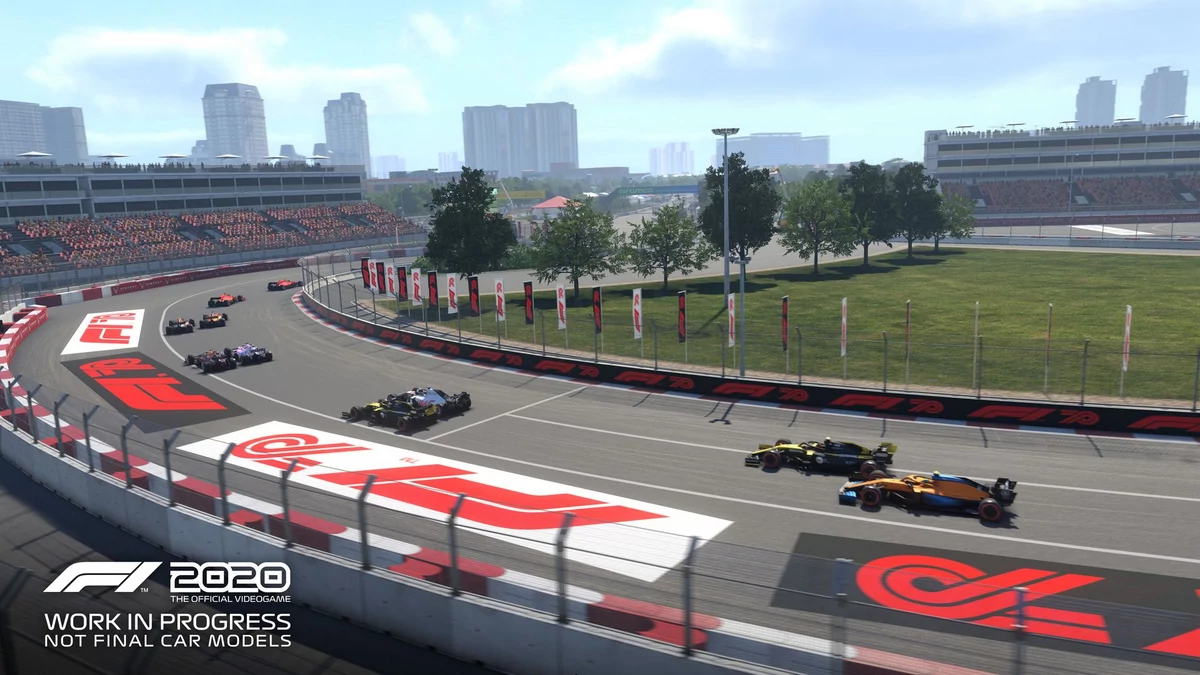 To be completely honest, there isn't a lot of evolution between F1 2019 and F1 2020. Despite everything, the game remains a safe bet with its absolutely fascinating "My Stable" mode, its leading achievement, and the return of split-screen mode: admittedly, it is not very confinement-friendly this mode, but to play with it. the son or the little sister, after all, it's okay.
Hades (PC)
If they made a name for themselves with Bastion, the little guys at Supergiant Games have convinced us with Hades, a game available only a few weeks ago and which should be an excellent containment companion because of its dual rogue-lite heritage. / dungeon crawler. If you taste it, you may take it for a few hours!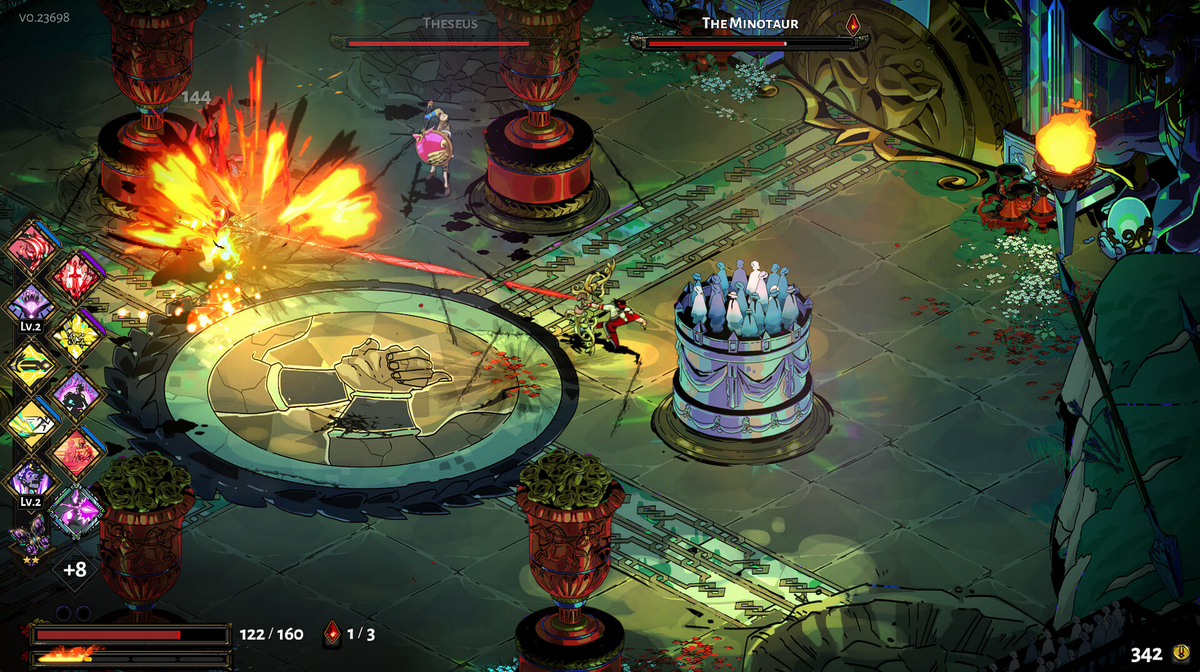 Buy Hades
In Hades, we play a certain Zagreus, prince of the underworld who tries, by all means, to escape his father, the fatal Hades, therefore. Each run is an opportunity to discover new challenges, new tricks while the multiple rewards are there to strengthen the player's efficiency and give him more chances to continue his adventure. Hades are perfectly balanced, difficult without being frustrating, demanding but fair.
Ghostrunner (PC / PS4 / Xbox One)
Confinement can upset his rhythm of life and we quickly spend his days half asleep. To wake up as quickly as possible, Doctor Clubic will prescribe a small dose of Ghostrunner every day with the possibility of taking morning, noon, and evening if the symptoms persist. Ghostrunner is THE pleasant surprise of this new school year in 2020. A title that we did not expect at all at this level of quality.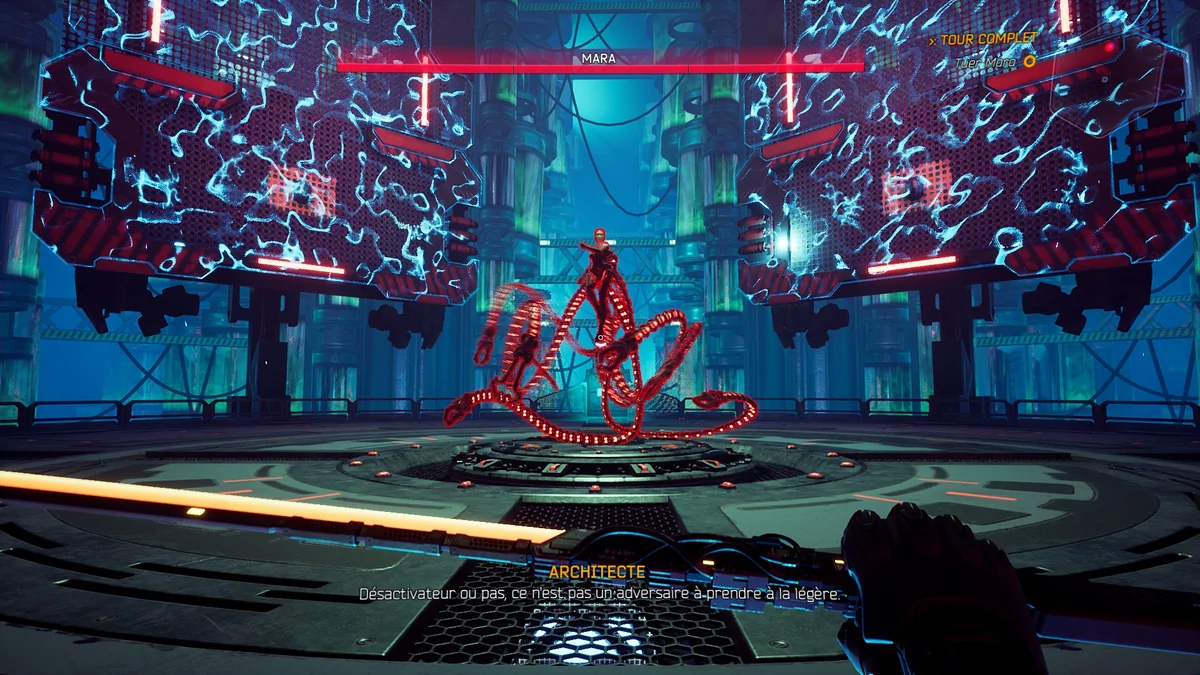 A mixture of action and platform doped with steroids, the game of the Poles of One More Level is a concentrate of good ideas despite perhaps a little sluggish beginning. In the skin of a hero perhaps a little disembodied, one must reach the top of the Dharma tower through battles of unparalleled nervousness and displacements for the less "air". It's beautiful, it's lively and it's exhilarating.
Football Manager 2020 (PC)
Apart from a few very rare exceptions, in Chile or Russia for example, the vast majority of football championships ended with the coronavirus epidemic. They should not resume for several weeks at best. In the meantime, why not take the opportunity to advance your virtual club on Football Manager 2020? Released last November, the game is undoubtedly the new benchmark of the genre.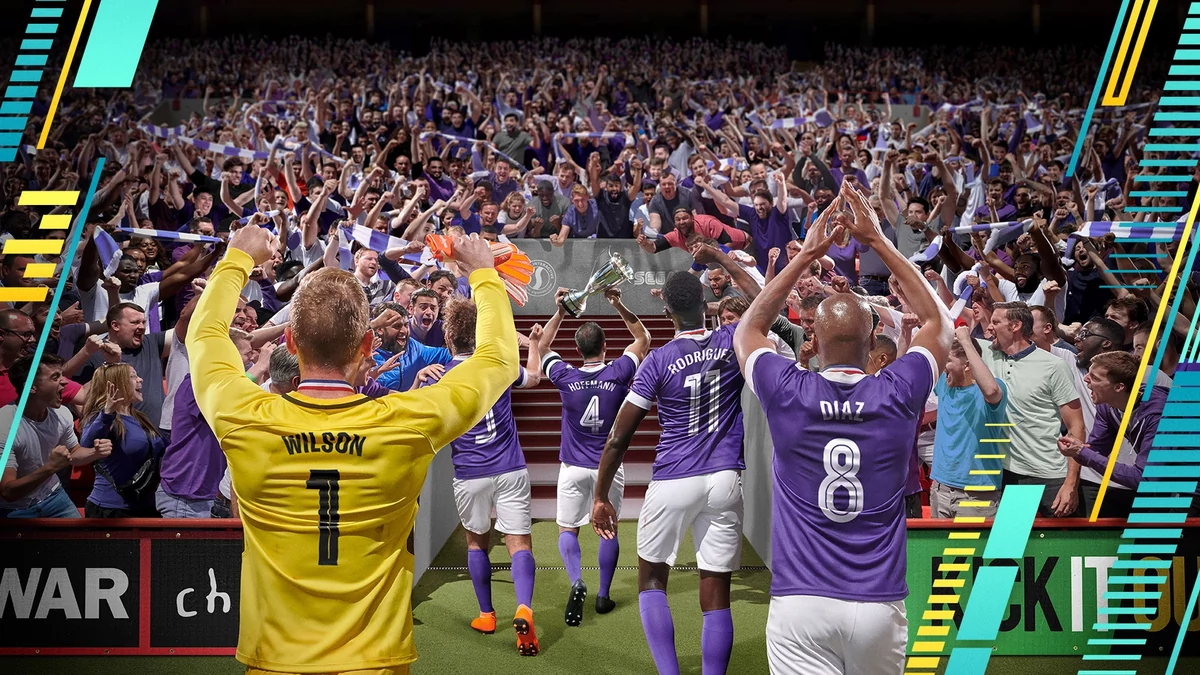 Buy Football Manager 2020
Sometimes criticized for its immobility, Sports Interactive – the studio at work since the first opus – this time "got its fingers out". Thus, most experts have underlined the impact of long-term objectives to appreciate its parts over time when beginners can rejoice in remarkable accessibility: despite the huge database, we always find ourselves there thanks to an interface at its best.
Call of Duty: Warzone (PC / PS4 / Xbox One)
While no one had ever heard of it, Call of Duty: Warzone was the occasion of some leaks, some clues last February. However, for most players, the discovery was made with the publication of the first influencer videos and the first tests when it was released on March 10 … and what a discovery!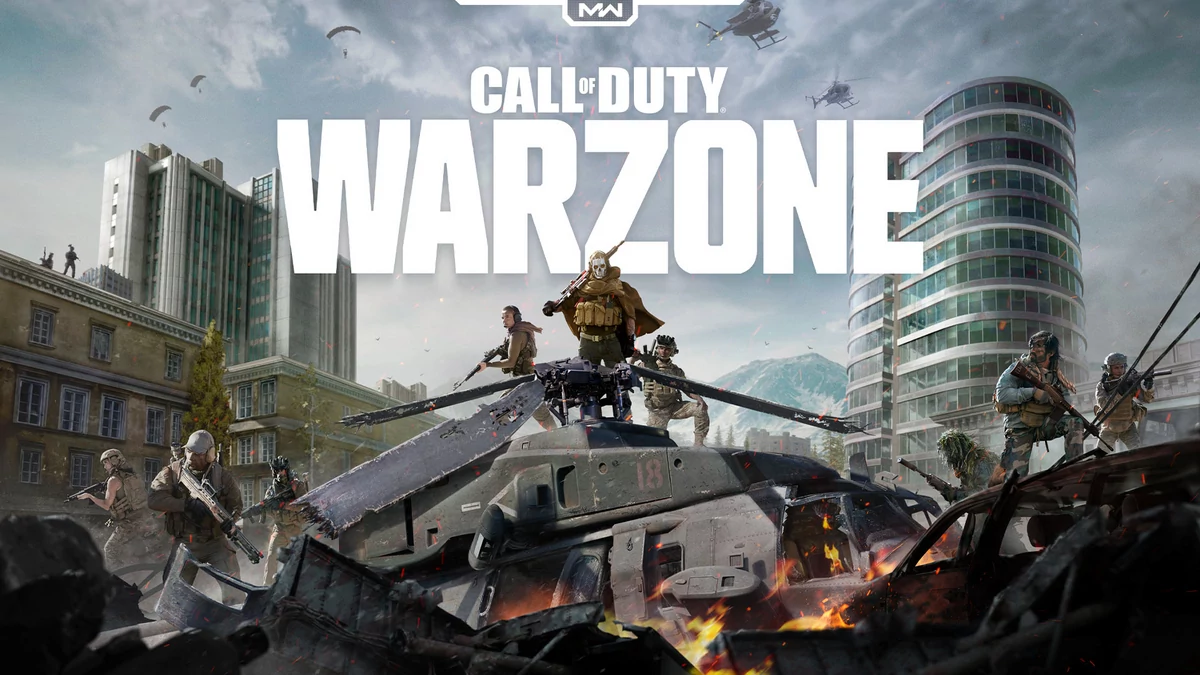 Free Download Call of Duty: Warzone
Not only does Call of Duty: Warzone have the good taste of being completely free, but in addition to a very effective battle royale mode, it offers a more innovative looting mode. We still have to deal with a few bugs or a little empty areas, but, although available, the game is still only in beta and it compensates with a huge and varied map. With over 6 million players in its first 24 hours, it shouldn't be losing interest anytime soon, but beware, it requires 175 GB of disk space!
Disco Elysium (PC)
A nugget, a marvel, a little gem … We cannot say enough about Disco Elysium, a video game UFO from Estonia, and available on PC for a few months. In principle, however, it is a "beast" role-playing/adventure game enveloping a kind of investigation where the emphasis is on dialogues and relationships with others.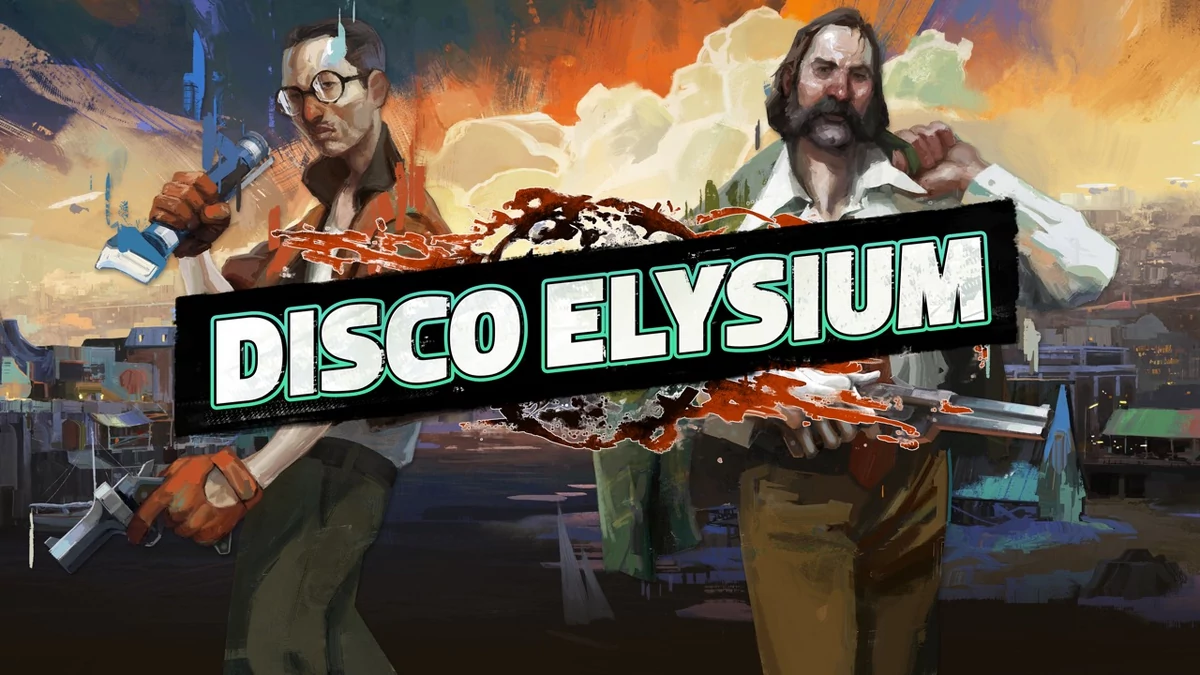 Buy Disco Elysium
In principle, because in reality, all the richness of the game, all its inventiveness hardly takes more than a few minutes to jump in the face of the player. We are then literally carried away by his writing skills, absorbed by dialogues that sometimes play on nonsense, sometimes on humorous springs to make their audience vibrate. Not to spoil anything, its singular aesthetic gives Disco Elysium an undeniable cachet. Be careful, however, it is entirely in English and rather demanding.
A Short Hike (PC)
While we are talking about confinement, what could be better than a little change of scenery? A Short Hike is seen by some as a sort of "independent" Breath of the Wild. A "pocket" version of the Nintendo hit. We play a teenage girl named Claire on vacation with her grandfather on an island far from everything … where you don't even get the mobile network!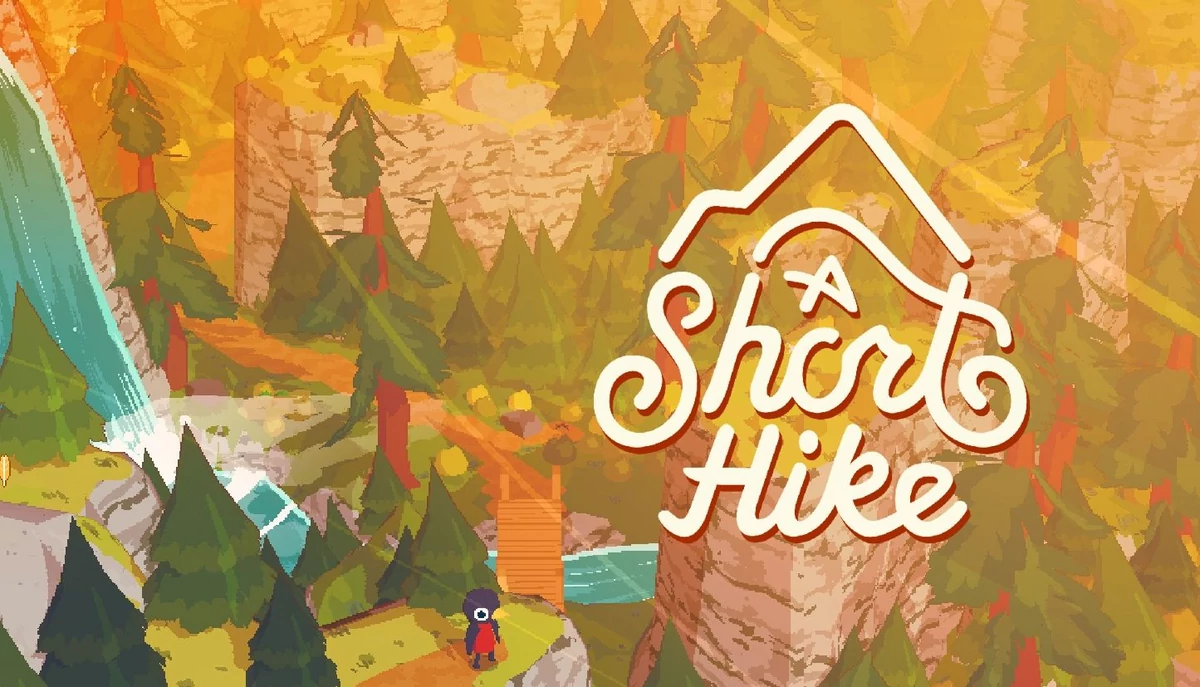 Download A Short Hike
His grandfather then explains to him that he must join Hawk Peak to obtain his precious connection. Of course, the path is longer and more complex than expected. Then begins a kind of initiatory journey, a vast exploration game in which we discover a rich, colorful, and particularly immersive universe. Ah yes, useful clarification, Claire is a bird and the many characters are all, in the same way, humanoids. The second useful precision, A Short Hike is free for a few more days on the Epic Games Store.
Final Fantasy XV (PC / PS4 / Xbox One / Stadia)
Available on PC since March 2018 after a console release 18 months earlier, Final Fantasy XV is neither the best opus of the Square Enix franchise nor the best RPG of the moment. So why hold him back? For several reasons, in fact. First of all, we were won over by the atmosphere and more particularly the soundtrack by Yoko Shimomura.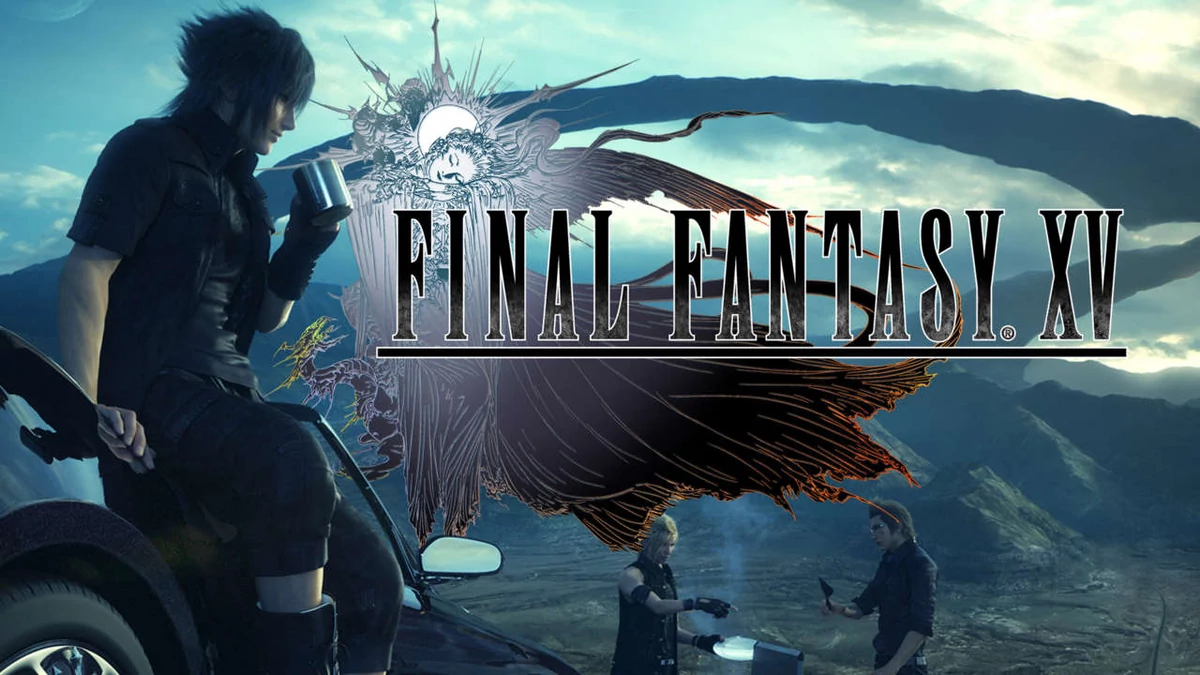 Buy Final Fantasy XV
Then, let's recognize that by moving away from some canons of the franchise, Final Fantasy XV manages to surprise us. We can blame it for a passable finish and ergonomics, but the road movie aspect is remarkable and the artistic direction of any beauty. Finally, its narrative, denser than usual, results in something more concise … which should allow JRPG allergic people to finally taste this franchise and, who knows, discover the other opus?
Pathfinder: Kingmaker (PC / PS4 / Switch / Xbox One)
Fairly buggy when it was released in September 2018, Pathfinder: Kingmaker is a bit like good wine, it has managed to improve over time … and with the countless patches published by its developers. For more or less a year, we can say that it has reached maturity and it is now possible to take full advantage of its qualities.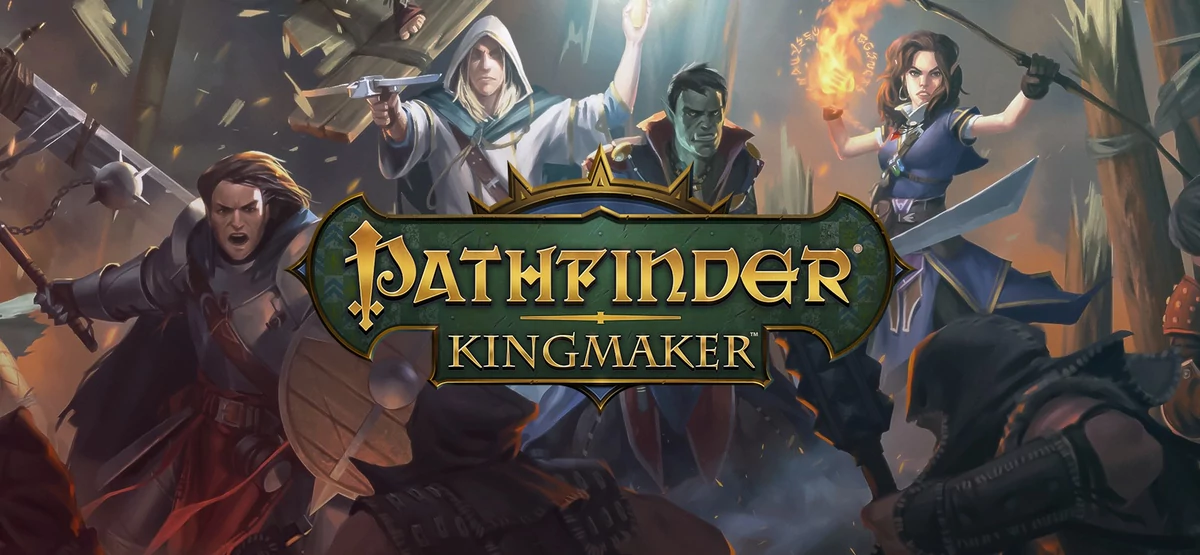 Buy Pathfinder: Kingmaker
And qualities, he has the guy. Truth be told, we're not far from thinking it's the best " Baldur's Gate-style" role-playing game available on PC today. It is of unparalleled richness and depth. It allows wide customization of its characters and its universe, marked by adventures and political intrigue, which is a marvel. A sign which is not mistaken, the continuation has just been financed on Kickstarter (more than 2 million dollars) while waiting for the release planned for June 2021 … Throw yourself on the first opus!
Ori and the Will of the Wisp (PC / Xbox One)
Launched just a few days ago, Ori and the Will of the Wisps is obviously the sequel to the excellent (extremely) Blind Forest released a few years ago. A platform game still technically stunning, which also responds to some nice gameplay evolutions.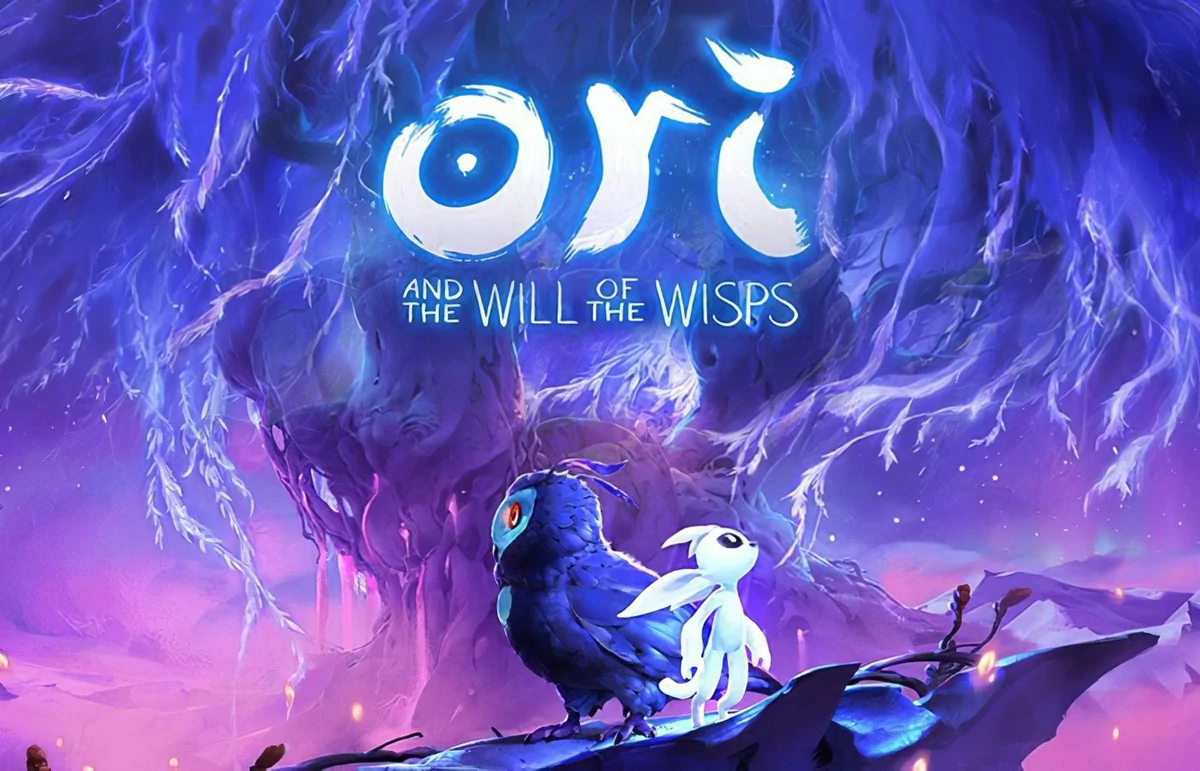 Buy Ori and the Will of the Wisp
Admittedly, this sequel is less surprising than the first opus, but Ori and the Will of the Wisps notably offer a new more exciting progression system, new environments, new capacities … In short, a rather unforgettable adventure and a pure invitation to travel, which we warmly advise you.
Elite Dangerous (PC)
Five years! Already five years for what remains today one of the best space simulators currently available on PC. The fourth installment in a series that dates back to the prehistoric times of video games – 1984 think so! – Elite Dangerous invites us to take the controls of multiple ships to … do as we wish!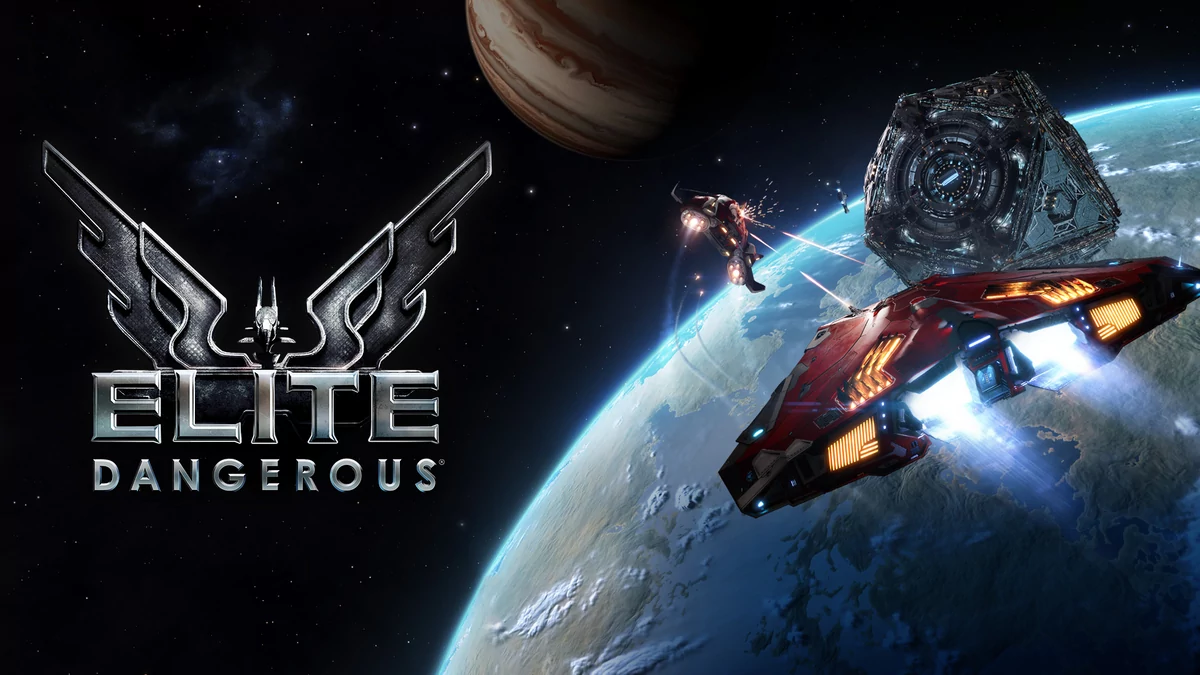 Buy A Short Hike
The very principle of the game is actually based on its very wide opening. Merchant, smuggler, pirate, a mercenary in the pay of the Federation or the Empire, it is you who choose your way of approaching the game. Some people will undoubtedly prefer to launch out in the exploration and that is rather good because that with more than 400 billion systems, there is plenty to do! Finally, these days, a small flight in a squadron or the attack, together, of a mega-cruiser are alternatives for the less pleasing!
Borderlands 3 (PC)
Symbol of the fight between the Epic Games Store and Steam, Borderlands 3 has just landed on the Valve platform. The opportunity for us to come back to a game that has triggered several controversies, but is still very pleasant to play … especially in cooperative mode, just to get rid of skag with his best friends.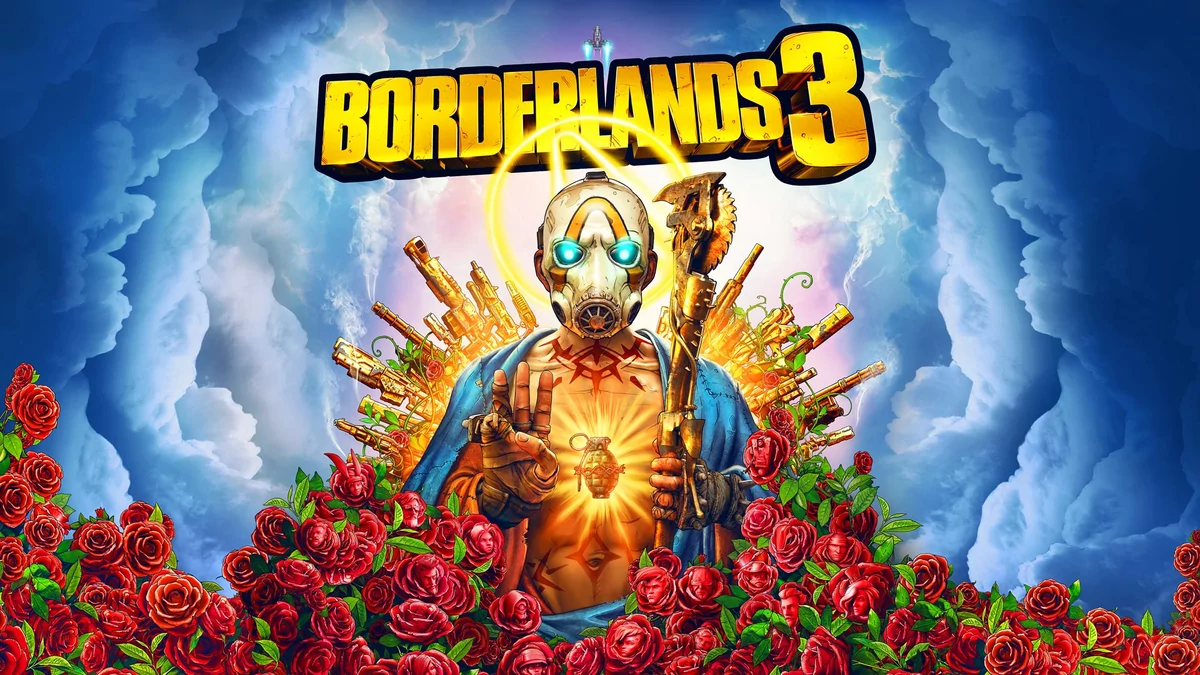 Buy Borderlands 3
First exclusive to the Epic Games Store, Borderlands 3 has angered many loyal Steam PC gamers. His two very uninspired villains and even more scatological jokes than on the previous opus have led to many criticisms. However, by pushing the logic of the franchise to the extreme, Gearbox Software has given birth to a title that is as violent as one could wish, with nervous action and an inordinate arsenal … Everything that fans ask for elsewhere delighted with the announcement of the new DLC, Guns, Love and Tentacles: The Marriage of Wainwright & Hammerlock.
Kingdom Come Deliverance (PC / PS4 / Xbox One)
A dive into the heart of the 15th century in the heart of Bohemia under imperial domination … nothing like it to clear your mind. Released two years ago, Kingdom Come Deliverance has not aged a bit and the strength of its historical immersion remains intact. It is even magnified by the multiple patches and the excellent monitoring of its creators.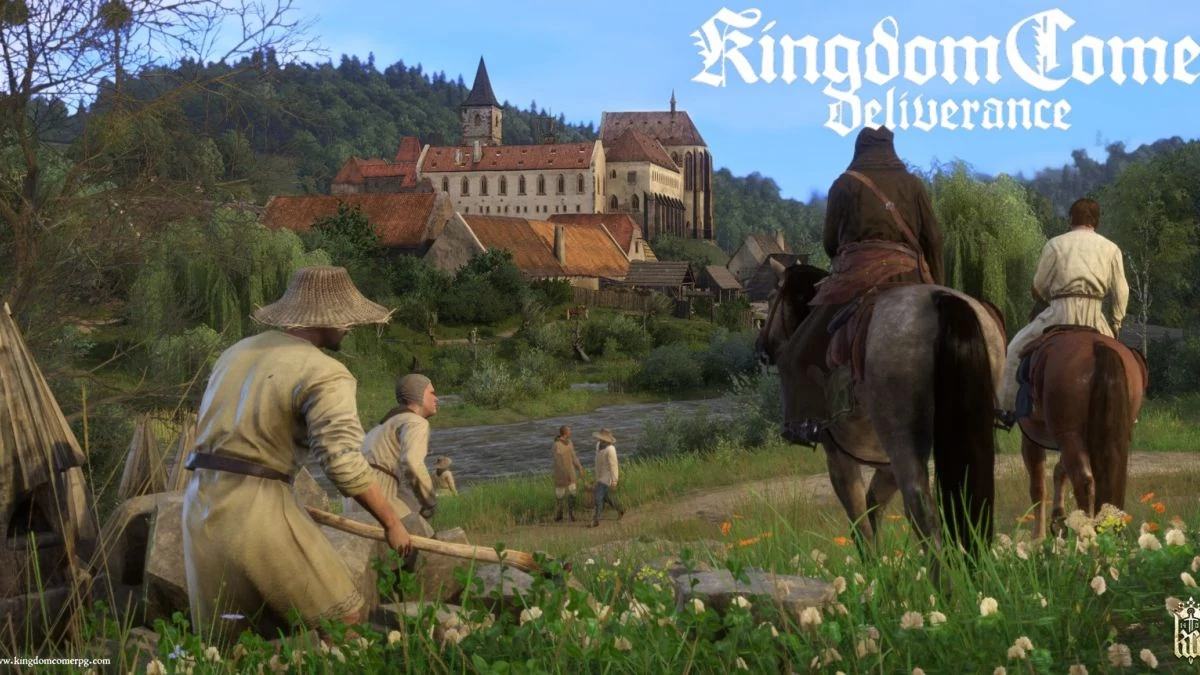 Buy Kingdom Come Deliverance
In Kingdom Come Deliverance, we control a certain Henri, a carefree young man, son of the blacksmith from his small village of Skalitz. Events quickly disrupt his daily life. Village razed, parents murdered and mercenaries on his heels, he must learn to survive by surveying this region of central Bohemia. Historical accuracy and variety of situations make it an adventure / RPG game of unusual richness.
DOOM Eternal (PC / PS4 / Xbox One / Stadia)
Available in just a few days (March 20), DOOM Eternal promises to please nervous and bloody FPS enthusiasts. This is obviously the big comeback of the DOOM license, after the reboot launched in 2016.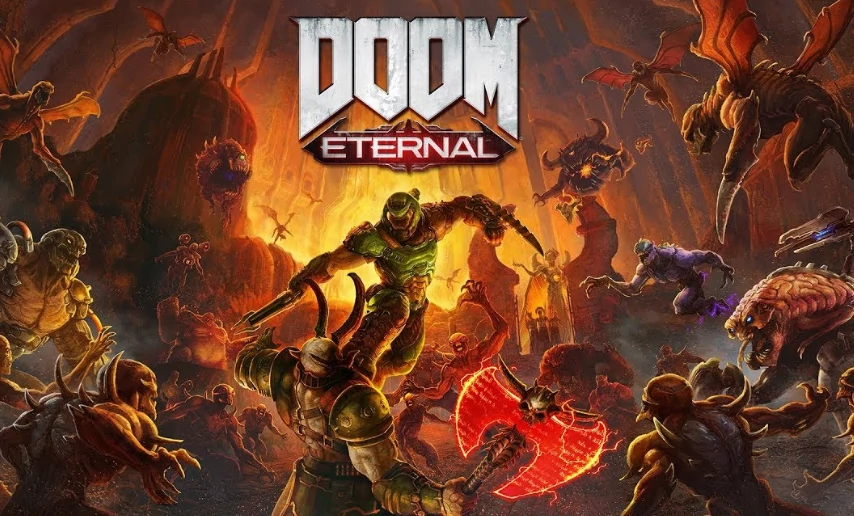 Buy DOOM Eternal
You can once again play as the famous DOOM Slayer, back on Earth, to face yet another demonic invasion. In addition to a purely single-player mode, DOOM Eternal will also offer a "Battlemode" (for a two-on-one experience), not to mention an "Invasion" mode, which will allow a player's campaign to be invaded by playing demons. Good hours of play in perspective then.
Do not hesitate to share with us your video-fun programming!