One of the main advantages of Tesla cars is their autopilot, however, this functionality is not perfect. We all knew that already, but a new report rekindles the discussion.
The US National Transportation Safety Council (NTSB) was critical of Tesla's design of the autopilot in its assessment of an accident with a Model 3. Accident that, unfortunately, resulted in the death of a person.
Still, the NTSB did not attribute the largest share of the blame for this accident to Model 3. The main blame was delegated to the truck, but the agency did not refrain from giving a reprimand to the Tesla Autopilot.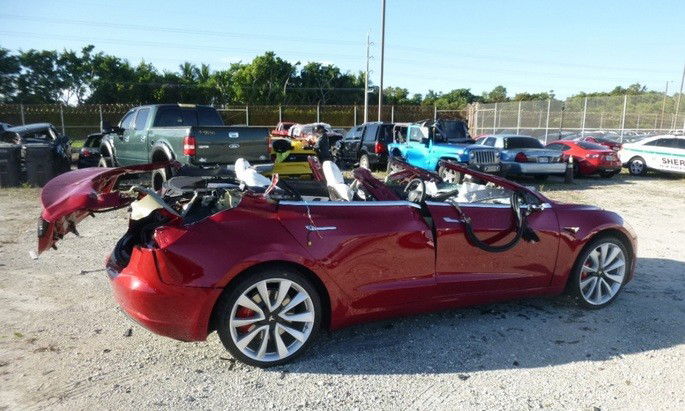 Tesla autopilot is not prepared for congested roads
The accident in question occurred between a Tesla Model 3 and a truck that crossed its path. According to the report released, the car's autopilot did not classify this truck as a threat and allowed a certain lack of attention on the part of the driver.
The NTSB states that Tesla's system is not properly prepared to face conditions like those that occurred at the time of the accident. According to the opinion of this agency, this autonomous driving system was designed only for roads with limited access, such as motorways.
"Contributing to the accident was the operational design of Tesla's partial automation system, which allowed the driver's inattention, and the company's failure to limit the use of the system to the conditions for which it was designed."
Tesla advises against using Autopilot on congested roads
This is a warning that Tesla has already left several times regarding its autonomous driving system. According to its recommendations, this feature should only be used on motorways and, even so, it does not release the driver's attention.
We have seen several reports of how the Tesla autopilot prevented countless accidents. But it must be borne in mind that this is a level 2 system, which means that it still requires the driver's intervention in extreme cases.