Small businesses are growing fast. But to ensure optimal development and not be overtaken, they must invest in the right tools.
In the midst of the influx of novelties, innovative technologies and gadgets, how to distinguish the most promising technologies for your business?
We deliver today our selection of technologies to adopt to get your business off the ground.
1. The chatbots
You have probably already heard of these robots. But to be certain of being on the same pitch, here is a definition.
A chatbot, also called "conversational agent", is a computer program that can simulate a conversation with one or more people. The exchanges can be textual, in the case of a cat in particular, or carried out by means of voicemail.
This tool is nowadays increasingly used as part of the improvement of customer service. Especially thanks to instant messengers.
Users can get answers for:
Learn about an event
Book a means of transport
Get practical information
Have a technical advice
Etc.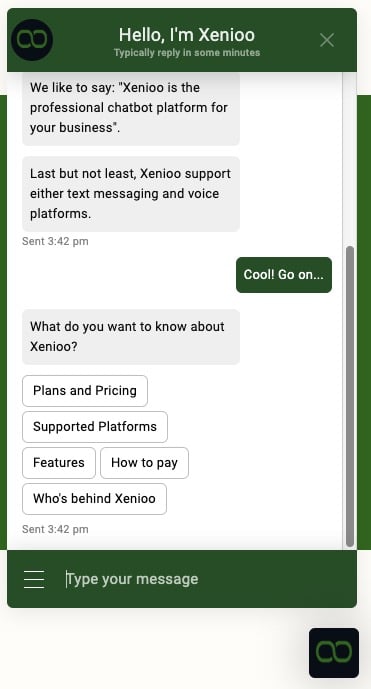 Conversational agents are constantly growing. They become today essential. With many benefits, they both save time and maintain optimal customer service. By delegating answers to common questions to a robot, teams save time and customers get answers in real time.
In addition, thanks to machine learning , chatbots can help you learn a lot about the real needs of your customers or even help you increase your traffic or sales.
2. Voice search
By January 2018, over a billion monthly searches with voice were counted. It is estimated that 30% of searches will be done without even using the screen by 2020. This mode of research takes a prominent place in the habits of Internet users. The voice is already very present in the commercial transactions and it is expected that 50% of the shopping will be done in voice by 2022.
Why invest in voice search? In the first place because the voice can tell you a lot about your customers. Voice search reveals invisible nuances in written queries.
Used wisely, it can help you get to know your audience and reach a wider audience, or even new markets. To succeed, ask your marketing teams to work on the keywords that lead to your website and perform tests to understand what voice requests, bring most naturally to you.
3. Dynamic pricing
The dynamic pricing allows to fix prices of flexible ways, depending on events, scenarios or to trends in supply and demand. This is exactly what happens when you want to find a new year's VTC and the fare quadrupled, or you want to buy a plane ticket to join your family at Christmas.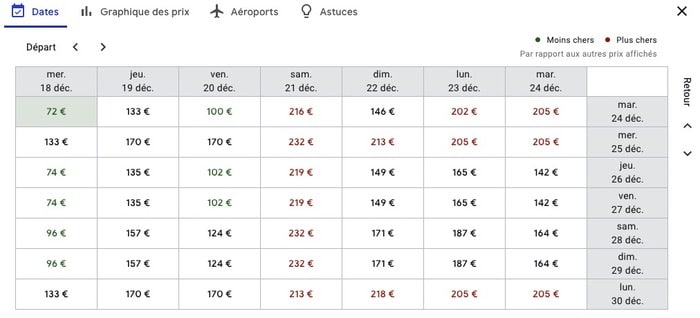 A study conducted by Gartner found that dynamic pricing was the best performing marketing strategy.
While frustrating to the extent that prices fluctuate, it can greatly help your business grow and get you ahead of the competition.
4. The analysis of feelings
The process may seem amazing and yet. The idea is to generate an automatic analysis of the feelings of a user from a text. This can be of great help in understanding the quality of the interactions between customers and your business.
This is a way to update the hidden subtlety of words. According to Gartner, 75% of the companies most praised by their customers could lose up to 20% of their value. This is due to the decadent perception of brands and a loss of consumer loyalty, inevitably attracted by novelty or the most competitive prices.
Using sentiment analysis can help you anticipate this phenomenon and meet the needs of your clients even before they have expressed them.