Google has finally introduced an option that gives you the ability to automatically erase all your location and activity history on the Web. This is a feature that comes with the goal of putting more tools in the hands of users so they can control how your data is used.
The Mountain View company has a vast portfolio of applications and services that provide users with extremely useful information for their day-to-day lives. However, for them to be able to provide relevant information, they need to analyze information about their habits.
That's why the vast majority of Google services and Apps are constantly gathering information about your activities and location.
Privacy remains one of Google's priorities
As mentioned in the publication in its official blog, Google remembers that one of its top priorities remains the security and privacy of its users' information. Therefore, they continue to prioritize the most requested features. In order to maintain its services according to the needs of the users.
Until now, it was offered the ability to turn on / off the collection of information to improve the company's services. However, with regard to the deletion of search and location information, it had to be done manually. Although this option has been available for a long time, it is not as easy to access as would be desired.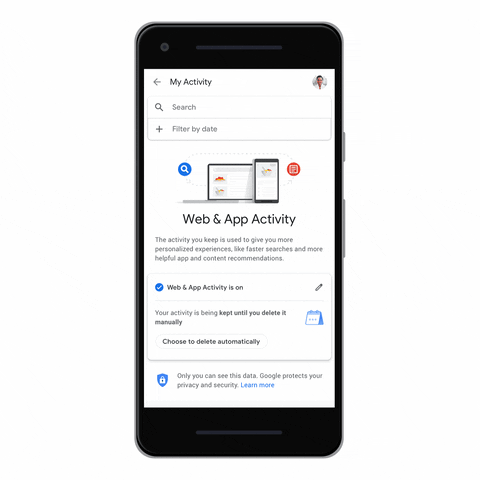 When will you be able to enable automatic deletion?
Google announced this new implementation on May 1. However, I have not yet been able to access this option on any of my smartphones. Therefore, it is likely that their availability is being phased in and takes a few days to reach all users.
Once you have access to the new option for automatic deletion of your private data, you will be able to choose between 3 and 18 months. In this way, any information collected that is older than the selected period will be deleted automatically.