As discovered earlier this month, Google's VPN is starting to make its way into the Google One subscription plan. For now, however, the tool is only available in the United States.
Google has enriched its Google One offering by including a VPN service for Android smartphones. More precisely, this is the formula billed at 9.99 dollars per month (9.99 euros in France or 99.99 euros per year). The latter includes 2TB of storage shared between Gmail, Google Drive, and Google Photos, the ability to add up to 5 family members as well as some other benefits such as priority user support.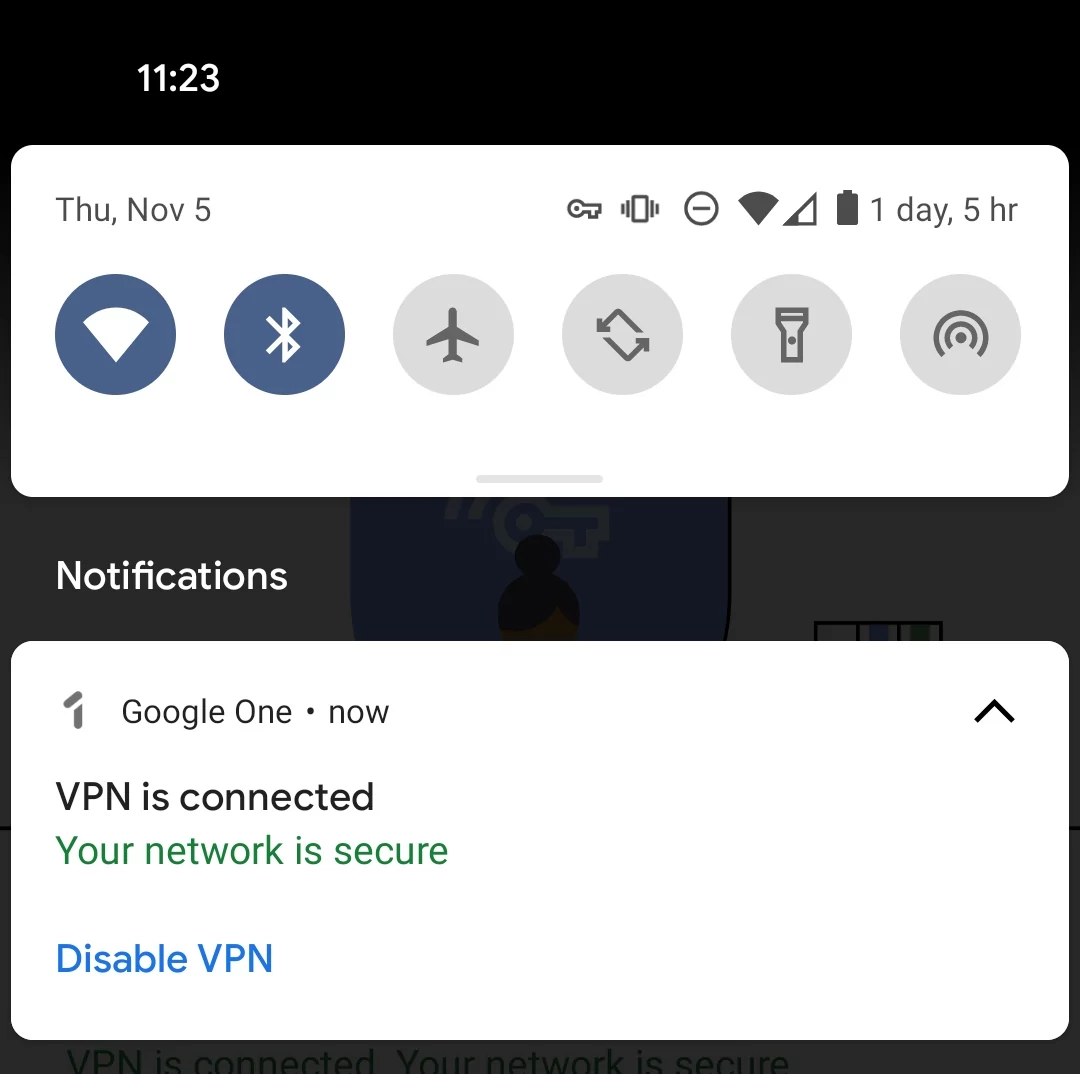 First phase of deployment in the United States
Some subscribers have started to receive this new feature, which appears to be relatively well implemented with a permanent discreet notification that the traffic is secure.
Note that unlike other VPN offers, the idea here is not to choose a country for example to enjoy a streaming service, but to secure the surf session.
A VPN offered by Google? Some will not fail to point out some contradictions. After all, the company's revenue is mainly based on advertising, and the company has a vested interest in collecting as much data as possible to target it more. So, is this VPN "really" waterproof?

Is it really secure?
The company explains that it " will never use VPN connections to track down, archive or resell your Internet surfing activity. " The California firm adds that the device is constructed so that no one is able to associate your activities to your identity.
Probably aware that such a tool could raise some doubts, Google is playing the transparency card and has published a white paper on the subject.
Google explains that when a VPN is activated, the activity is hidden. The provider or administrator of a public hotspot cannot determine which sites have been visited. On the other hand, since the traffic is redirected to a third-party server, Google adds that some unscrupulous providers do not hesitate to obtain a list of visited domain names anyway while matching them to a particular user.
The company adds that it has redesigned the authentication device so that the Google account cannot be associated with a specific session. To do this, he dissociated the authentication module from the data tunnel. Find detailed technical explanations in English on this page.
In addition, Google has published the source of the code running on the Android smartphone on Github and announces that it will subsequently publish the server-side user authentication device.
Google seems in any case determined to offer a viable alternative. Too bad, however, that you have to spend nearly 10 dollars per month to benefit from it. No information has been communicated on the arrival in France of this service.
Source: 9to5Google