An electric version of the legendary Ford Mustang will be presented at Goodwood Speedway in England in July. The caricature is that this vehicle brings an interior design inspired by Tesla, blending the classic with the modern.
However, the car not made by Ford. The English start-up Charge is responsible for the manufacture of this vehicle. The Charge used the original 1960s Mustangs chassis to coat the car's electric skeleton.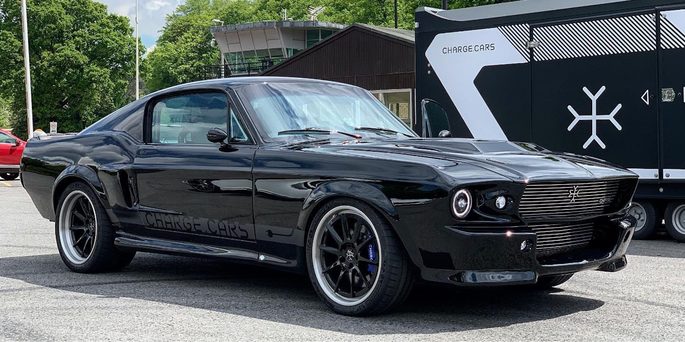 Features of the electric Ford Mustang
84 kWh battery pack
300 kW electric motor
Fast DC load up to 50 kW
Acceleration from 0 to 100 km / h in 3.09 seconds
Autonomy estimated of 200 km
That being said, the electric Ford Mustang is not just a tribute to the iconic car. It is a total conversion of a car belonging to an era where people did not even dream of the existence of electric cars.
The interior is similar to a Tesla Model S
As we can see by the images, the interior has the huge vertical screen, with the usual options of an electric car. It is impossible not to compare with the Tesla Model S that also has the curves on the seats and the same screen.
Prices and availability
Charge announced that it intends to manufacture 499 units of this vehicle, with prices around 350 thousand euros . At the Goodwood racetrack, a prototype will be on display during the first week of July.
This is undoubtedly a very attractive model for any car fan. The Ford Mustang is one of the most iconic vehicles ever and this conversion by Charge does all the justice to the vehicle.