On the Halloween of 2011, Tom Rizzo, senior director of Microsoft Office, ridiculed Google on the Internet and mocked Google for suspending more than a dozen products and services that year. Rizzo even made a funny picture of "Google Graveyard": Google Buzz, Google Wave, Google Gears.
Soon, Microsoft, which was "falling down the rocks" by Google, also suffered retribution. Netizens have made the "Microsoft Graveyard" in the same way, and Soapbox, OneCare, Spaces, Expo, and Zune Player are also "retired".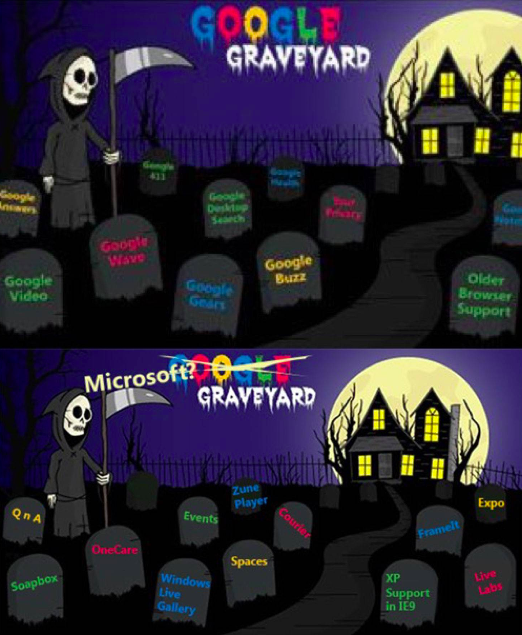 Among the many products or services that Microsoft has suspended, some are full of emotions, some are pity, and others are hateful. Below, "Geek Park" summarizes the five most well-known Microsoft "deceased" products, together to cherish the memory of those star products.
MSN Messenger (1999-2014)
In 1999, Microsoft launched the instant messaging software MSN Messenger. Although after that, Microsoft constantly added various new features to MSN Messenger, including emoticons, games, vibrating screens and so on.
In 2005, MSN Messenger was renamed to Windows Live Messenger, pre-installed on Windows, and became part of Microsoft's online service, Windows Live.
However, this 2005 strong entry into the Chinese market, quickly occupied the white-collar computer desktop communication software, but later in the competition with Tencent QQ, WeChat, Ali Wangwang, Fetion and other Chinese instant messaging software. Windows Live Messenger did not "china" the product well, and it was impossible to log in, frequently disconnected, and the file transfer speed was slow, which caused it to account for only 4.95% of the market in China in 2011.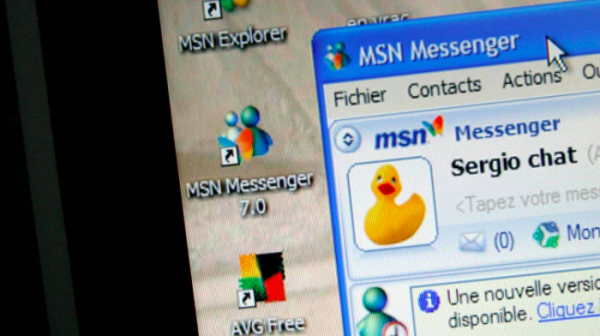 On October 31, 2014, Microsoft announced that MSN Messenger officially withdrew from the Chinese market. China is the last service area of ​​MSN. Since then, MSN Messenger has stopped its global service. As a chat tool, MSN no longer exists, and Skype, which was acquired by Microsoft in 2011, replaced this blue-green villain.
Windows Vista (2006-2012)
In 2006, Windows Vista, which was highly anticipated by Microsoft, was released more than five years from the previous version of Windows XP. This is the longest release in Windows history.
But the success of Windows XP has made the outside world full of expectations for Vista, and Microsoft also wants to create a peak desktop operating system. But unfortunately, Vista has been criticized since its launch, such as incompatibility with a variety of hardware and software, driver problems, and the introduction of too cumbersome security programs.
That is, in the year when Windows 7 is about to take over, the tech blogger 24/7 Wall St. listed the top ten failed technology products in 1999-2009 in Time, and unfortunately, Windows Vista ranked first.
According to market research firm Net Applications, in April 2009, Windows Vista's global share was less than 24%, while Windows XP accounted for 62%. Before the official version of Windows 7 was released in 2009, many people would ask the store to drop the system to Windows XP or upgrade to Windows 7 when they purchased the computer. Windows Vista seems to be an "unnecessary" system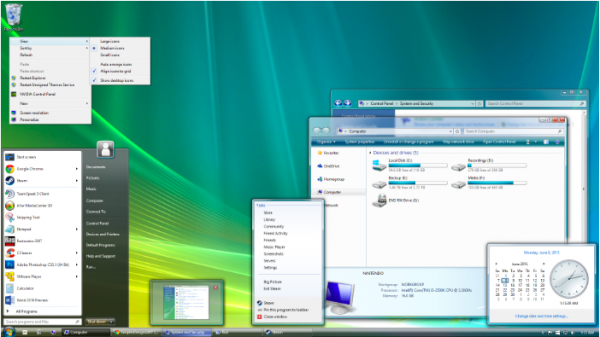 As far as the experience is concerned, Windows 7 can be regarded as the turbo version of Windows Vista, but Windows 7 is completely written and developed based on Windows Vista, which is the essence of Vista.
Microsoft has added hundreds of features to Windows Vista, and the new UI style called Windows Aero is impressive.
But in 2012, just six years after the release, Microsoft stopped Windows Vista.
Zune (2006-2015)
In November 2006, Microsoft officially launched the music player and related music service Zune. The original Zune was five years behind Apple's iPod. In those five years, the iPod series has grown to the fifth generation, and the nano/shuffle series has also been updated to the second generation.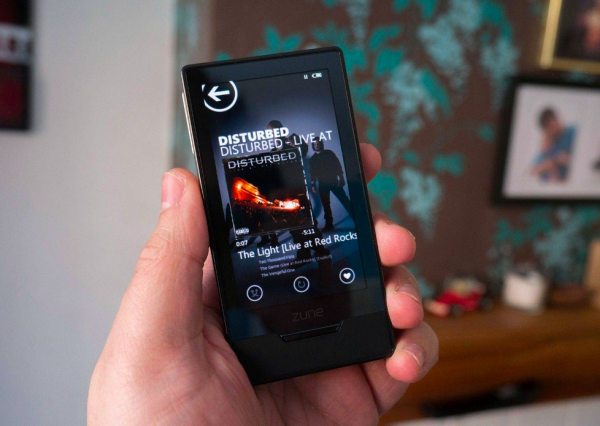 When Zune debuted, it appeared in a tough shape (but some people think it was bulky) that was different from the sleek design of the iPod series. Compared to the iPod that is dubbed "Bai Shui", the Zune performs better in terms of sound quality. In addition, Zune also has a very stylized system UI (this style also lasted to Microsoft's mobile operating system Windows Phone).
However, Zune also has shortcomings. For example, the Wi-Fi synchronization function that sounds good is not stable enough, and there is also a dumbfounding firmware bug that "gets off in a few years." Compared with the already rich product line of Apple, Microsoft's competing products are really lacking.
In 2011, Microsoft announced that the Zune player was officially discontinued. In 2015, the Zune service was officially closed. The music brand Zune has finally come to an end. In the nine years of competition with the iPod, Zune has launched a total of seven products in four generations. Zune only scored 9% of the US portable player market in the "heyday" that was just released, far less than the 63% of the iPod.
But Zune and iPod are no match for the increasingly powerful streaming media music. In 2017, Apple also included the sixth-generation iPod nano 6 in its outdated product list.
Windows Phone (2010-2017)
In 2007, in the face of the iPhone-led touch revolution, Android, which was originally designed for button phones, quickly turned to touch phones. The slow Microsoft did not release Windows Phone 7 designed for full-touch phones until 2010. At that time, iPhone 4 has been released, and Android has also been updated to 2.1.
Microsoft started building the Windows Mobile ecosystem from Windows CE in 1996, which is completely incompatible with the latest Windows Phone 7.
In 2012, Microsoft officially launched the Windows Phone 8 system, which angered users and developers. Users who want to use this system must choose to re-purchase the phone because the previous device cannot be updated to Windows Phone 8.
On the developer side, they submitted Windows Phone 7 applications, and Microsoft's new system allowed them to rewrite the application.
The hardware ecosystem of Windows Phone has become more and more deserted because of Microsoft's licensing strategy.
Prior to the 2014 Build conference, Microsoft also adopted the same strategy in the smart phone market as the PC market – charging OEMs for licensing fees of $10-20 each.
But when Microsoft returned to announce the free license to mobile phone manufacturers, in 2014, Android has occupied 80% of the global market share, IDC data shows that other phones such as Windows Phone and BlackBerry account for only about 3%.
That year, Windows 10 was launched.
Microsoft is doing a unified dream in Windows 10 for both tablets and mobile phones.
Because the Windows 10 Mobile ecosystem is slow to develop and the number of users is too small, Microsoft eventually cut off the mobile software.
In 2017, Microsoft officially announced that Windows 10 Mobile will stop development and only provide security support for the system.
Only now, people still feel sorry for the colorful Lumia mobile phone during the seven years.
Kinect (2010-2017)
At the 2010 E3 Game Show, Microsoft officially launched Kinect for $149. The Kinect is a webcam-like sensor that is equipped with three lenses that make up the 3D light depth sensing system, with autofocus technology and a built-in microphone that can be used to recognize voice commands.
With it, players don't need to hold game buttons to use the voice commands or gestures to operate the Xbox 360 and Xbox One system interfaces. As Microsoft said, it offers a "hands-free gaming and entertainment experience."
As soon as it went on the market, Kinect ushered in its glorious moment: in 60 days, the game's peripheral devices sold 8 million sets, which was the fastest-selling consumer electronics product in the world record at the time.
But after the freshness, Kinect did not retain the player. Because somatosensory interactions are often only suitable for sports and entertainment games, for shooting games that need to be targeted, the player still has to rely on the handle to control.
On the one hand, players end up getting tired of entertainment games; developers can't give up control games and turn to type-restricted somatosensory games.
In this way, Kinect's ecology is in a bad cycle. In addition, Kinect can only accurately identify the player's body in at least 2×2m (without any furniture obscuration), which has become a factor for many players to hesitate.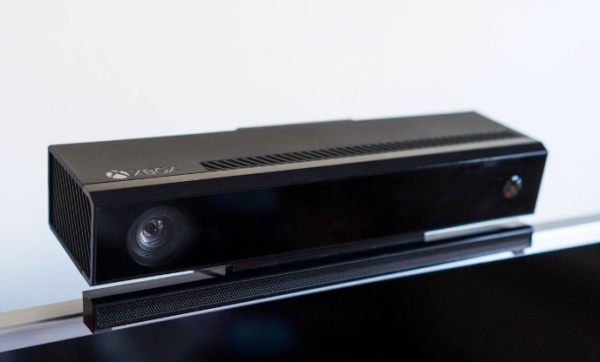 With the Xbox One S and Xbox One X new products canceling the Kinect connection port, the fate of Kinect can be imagined. In 2017, Microsoft announced that Kinect has been discontinued.
Kinect has shipped approximately 35 million units to the end of production. Later, Kinect's related technology was integrated into Microsoft's HoloLens AR glasses and Windows Hello face recognition system. It can be said that Kinect has had a brilliant "first half", even if it fails, its technology is still continuing in other Microsoft products and services.
These are some of the most memorable Microsoft products that we have carefully selected. Of course, Microsoft, who just passed its 44th birthday, still has a lot of memorable products in the history of digital era.
Some products and services die because they are not good enough, or even good, they don't necessarily survive, because the power of the market only leaves the position for products that truly represent the future.
Some products are due to Microsoft's strategic mistakes, some of them have become alarm bells, and some continue to flow in the blood of Microsoft.