Spotify is working on its first widgets for the iPhone. With the arrival of iOS 14 on the iPhone, Apple gave programmers the ability to implement widgets.
These widgets are interesting for many reasons, but the most important thing is that you can get specific information about certain Apps without having to open them.
The Spotify widget for the iPhone with iOS 14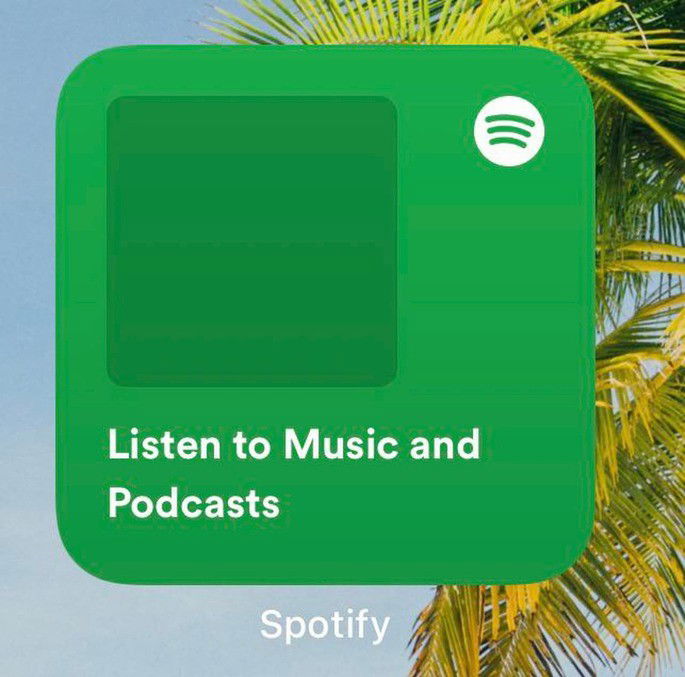 The latest information leak showed us what the most popular music application widget on the planet will look like. The widget is minimalist and simple. In fact, too simple.
Apparently, the small widget will only show Sotify information and indicate that you can listen to music and podcasts. That is, nothing concrete.
The biggest widget already seems to show information from the Playlists that you hear the most in the application. Although in the images we are unable to see the artwork on the album cover as it is still in development.
Spotify widget won't have the best functionality
Unfortunately, it will not be possible to pause or change music with the new Spotify widget. This is because Apple does not allow you to interact directly on the Widget.
That is, the widget can only be informative. Click and open the application. That is, a click cannot generate any type of interaction with features within the App.
Apple users are finally getting to know the magic of personalizing their smartphones. Widgets are a breath of fresh air in a system that was too "stuck". Hopefully, you will continue to follow the customization steps that Android offers.