Unfortunately, the Google Play Store is a place where not all the offers are to the advantage of the users. Thanks to a research done by Avast, there were 41 other applications that were no more than A dware in disguise. So if you have one of the Apps on the list, do not waste time and uninstall them now!
The vast majority of apps have already been removed from the Google Play Store. However, if you already have them installed on your smartphone, they will not disappear unless you uninstall them manually. While many of them had less surprising downloads, 3 of them had more than 1 million installations.
These are the 11 applications 'Adware' with more downloads that you have to erase from your smartphone:
Crazy BrainStorming (1M + downloads)
Draw line puzzle game (1M + downloads)
Pro Piczoo (1M + downloads)
Photo Blur Studio (100k + downloads)
Mov-tracker (100k + downloads)
Pics Master (100k + downloads)
Magic Cut Out (100k + downloads)
Free Wateramrk Camera 2019 (50k + downloads)
Smart Brain – Logic Game (50k + downloads)
Pro Photo Eraser (50k + downloads)
To ensure you do not even have any applications to infest your smartphone with Adware, you can see the complete list created by the Avast team here .
But what is an Adware application?
All these applications are basically a disguised form of Adware. Unlike other types of malicious applications, these do not 'steal' your information, nor gain illicit access to your smartphone. Instead, they are tools designed to flood the device with unwanted advertising in an extremely aggressive way.
In the case of smartphones, the most obvious clue that you have one of these applications installed is when you start to see ads even when you're not using an application. The presence of these applications becomes extremely frustrating and disastrous for your smartphone. Since they are constantly 'firing' advertising, they end up having very negative effects on your smartphone's battery.
There are several forms of viruses that can infect your smartphone, so it's always good to keep our eyes open for signs of possible infection. If you want to know more about how you can protect yourself.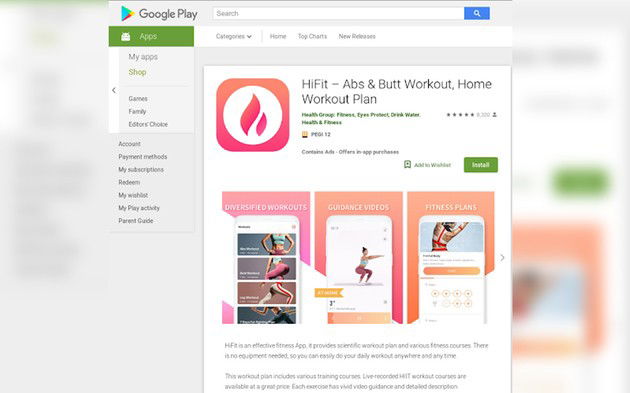 Attacks on users keep coming through the Play Store
The Google Play Store is a great place to find new games and apps for your smartphone. However, in the midst of so much supply is very easy to end up installing applications that can put you at risk. Over the last few months there have been a number of application discoveries that have put millions of users at risk.