Are you a boss or a leader? Do you think it's the same? However, no, it is not.
And as a leader, it is important to differentiate between the two and aspire to become a leader for your team.
In order to help you better understand the nuance, here are the 10 main differences between a boss and a leader!
1. A boss gives answers, a leader looks for solutions.
The leader coaches his employees and helps them meet challenges. Thanks to him, employees develop their problem-solving skills and bring real added value to the company.
2. A boss manages the work, a leader leads his team
The leader influences and inspires. It motivates and empowers others to participate in the success of the business.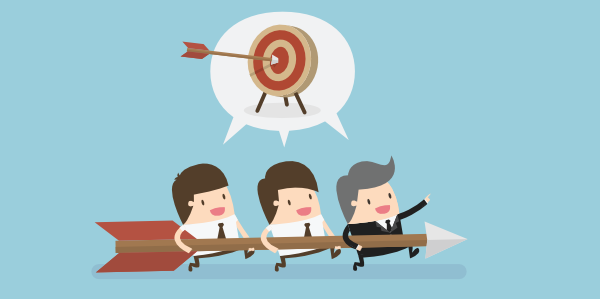 The boss, on the other hand, manages a group in order to achieve objectives.
3. A boss expects big results, a leader is not stingy with compliments
The leader compliments, thanks and makes constructive criticism when necessary. It is not just the money that motivates employees, the recognition of their superior greatly encourages them.
4. The boss counts value, the leader creates value
The leader's concern is to create value by setting an example.
The boss, for his part, thinks only of counting what the employees produce.
5. A boss controls, a leader trusts
The boss tends to control the actions of his employees. This mindset is a brake on productivity and growth.
The leader does not feel obliged to supervise the employees, he trusts them and incites them to mutual trust.
6. A boss commands, a leader listens and speaks
A boss tends to give orders, he just expects to be listened to and obeyed.
The leader, on the other hand, values ​​the opinion of his employees.
The boss talks more than he listens, the leader listens more than he talks.
7. A boss creates a circle of power, a leader creates a circle of influence
Are you a manager? How many people outside of your subordinates approach you in search of advice?
If others approach you for advice, it is because they see you as a leader.
8. A critical boss, a leader encourages
Constructive criticism is necessary and good. On the other hand, having someone constantly criticizing everything you do is discouraging.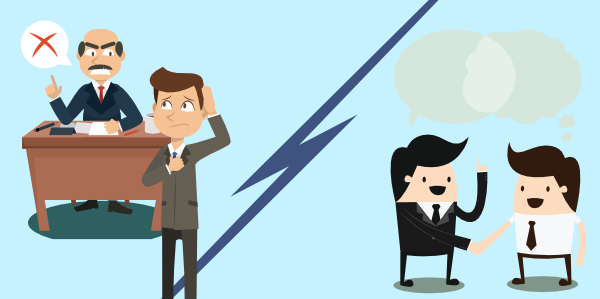 9. A boss chooses the favorites, a leader creates a fair relationship
Putting everyone on an equal footing avoids frustration, tension, and bias.
10. A leader creates leaders
The leader wants to train others to do like him. By motivating them and setting an example, he encourages his employees to surpass themselves and assume their own leadership.
You will understand, the boss directs and leaves little space for his employees. Conversely, the leader considers employees as collaborators, who must be involved.
This type of management is more effective in the long term: your team feels supported, supported and considered. It influences their motivation.
So where do you stand: boss, leader or in between? Respond in comment!